Starr Partners CEO Douglas Driscoll fears agents are losing traditional customer service skills. He analyses the problem for REB and offers his proven solutions to winning more client referrals.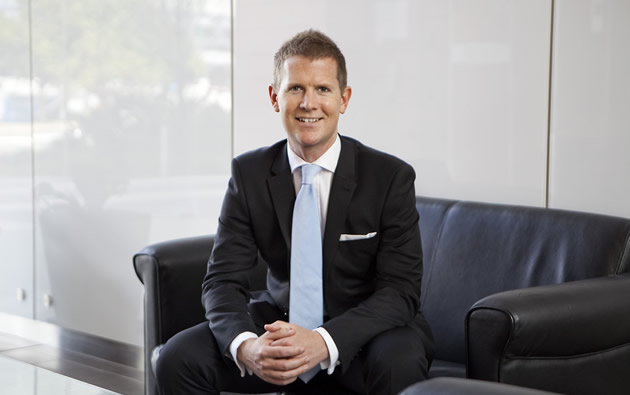 Whatever happened to good old-fashioned customer service?
Sir Leslie Joseph Hooker once famously said that "real estate isn't about property, it's about people". This quote shares a powerful message that I'm sure resonates with many real estate agents across the country. I would argue, however, that as an industry at large, this message is slowly being forgotten as we now struggle to treat our customers as anything more than just a transaction.
In Australia, the value of residential property is now a staggering $6 trillion, according to CoreLogic RP Data. Buying activity is strong and demand isn't showing signs of abating. Agents have an important role to play in navigating this ever-evolving market. In doing so, one question that must be raised is: are we becoming too pre-occupied with instant gratification and losing sight of the big picture?
Let's not forget that our clients entrust us with their biggest life asset. Regardless of whether our client is a buyer, seller or established investor, our role sometimes goes beyond sales tactics and closing at the best price. The best agents in the business are more than just top-selling agents. I would argue that, first and foremost, the best agents are genuinely interested in the people they serve. They know how to sell, they have charisma, and they almost always treat the client as king.
When was the last time you asked a client if they enjoyed their weekend, if their child's football team won the final, or what they're planning for their next family trip? I'm not referring to meaningless small talk. I'm referring to genuine human interest and taking the time to forge a sincere relationship. Don't forget: clients can spot sincerity from 10 paces, but they can spot bullsht from 20!
The best agents also appreciate the client life-cycle. They recognise that client relationships can continue long after the hammer has fallen. They naturally nurture open communication and take advantage of every opportunity to engage with new, current or existing clients. This could be as simple as a call to follow up on a sale, sending your client an email with an article of interest (sometimes one that's completely unrelated to property) or a personalised gift. I can tell you first-hand how much clients appreciate the time taken to find out more about them; and the benefits can be mutual.
For any agent looking to reach the top of their game, I encourage you to follow my top five tips for cultivating meaningful client relationships throughout the client and property sales life-cycle:
1. Practice authentic communication. Building genuine client relations is not about schmoozing. Clients know when an agent is acting with integrity and they see through marketing and sales speak. If you value your customer, commit to making a real connection with them. This means maintaining professional integrity but also taking the time to get to know your client, their interests and goals. This information can greatly assist you in the sales process. For instance, by finding out the family history of a seller's home, or the unique details that make a house a home, you get a better understanding of the property and can talk about it with ease when enquiries come in.
2. Be an active listener. Communication is a two-way street. When you're selling, it can be easy to get so caught up in talking and advising that you forget to willingly listen to your client, potentially dismissing valuable information that could help you maximise a sale.
3. Show your personality. Don't be afraid to let your charisma shine. Equally, avoid being overly charismatic. Clients know when you're being fake and this may sour your opportunity to develop a real connection with them, as they're less likely to put their trust in you and may look elsewhere.
4. Make the house the hero. I find it troubling when an agent is more concerned about their own sales reputation rather than focusing on delivering the best level of client service on behalf of the agency. While it's important to develop your career and meet professional milestones, always ensure that the client comes first. This means the hard work you do is servicing a cause bigger than yourself.
5. Don't dismiss upskilling. If client relationship building and communication aren't your strongest attributes, but you love property and selling houses, then I strongly recommend training to upskill in these areas. Whether you take a formal course, workshop or ask for one-on-one mentoring, this will assist your professional development and equip you with the tools to strengthen your skill base.