LJ Hooker CEO Grant Harrod explains that while agents work incredibly hard, the industry risks being left behind unless it gets better at accepting constructive criticism.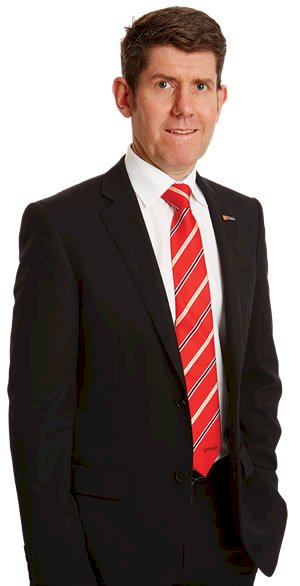 Customers are the core of our business, but building successful and happy relationships is one of the greatest challenges facing agents. As an industry, it is something that we could do better. There still exists negativity in the psyche of some agents when dealing with buyers and sellers, which is detrimental to their business.
Real estate is not just a business transaction. It can be an emotional journey, which needs to be navigated carefully for the optimum outcome for everyone.
When I joined LJ Hooker in May 2014, I was impressed with how incredibly hard agents work to be successful. At the same time, I have also observed an industry where people are reluctant to confront criticism from clients when sharing honest feedback about their experiences.
Rather than suggesting our customers should change their attitudes, maybe as an industry we should change ours instead.
LJ Hooker has recently undertaken the largest consumer study in its history, which reached out to 16,000 customers and spoke directly to 980 customers who had sold a property in the last six months. The good news is the majority interviewed responded that 'real estate agents do add value', but there is certainly room to improve. Concerns included: 'agents failing to spend time looking at a property', 'poor to follow up', or 'answered their phone in the middle of an appraisal'. These are issues that are considered to be basic customer service behaviours.
While many of us see the future of our industry in technology leadership, if we don't do the basics right we will not earn the right to a future. Asking our customers for feedback is not a revolutionary concept. The challenge for everyone is having the courage to listen and change.
First, we need to accept a customer is not just a vendor but everyone involved in our industry – vendors, purchasers, tenants and investors. Our study confirmed more than 70 per cent of consumers begin their property journey as a tenant. It is these early experiences that shape their opinions and perceptions of the real estate industry.
A colleague recently rang three agents looking for a rental property and was told by all of them to "look online". If this isn't a total abdication in ownership of a customer, then I don't know what is.
There was a well-known bank advertising campaign in which one of the big four banks proposed 'breaking up' with the rest of the industry. Well, maybe it's time for all of us to break up with some of our long-held negative industry views. We need to let go of thinking that buyers don't always tell the truth. This mentality stems from not having built a trusting relationship with a customer by listening, asking further questions and responding appropriately.
One company that also operates an agency model, and faces constant industry disruptions and threats, but has successfully survived and prospered on the simple theory of creating amazing customer experiences, is travel group Flight Centre.
From the moment a customer walks through the door or picks up the phone, Flight Centre has very specific protocols aligned with their visions around how that customer will be treated. With all the online options to book your travel needs, Flight Centre has successfully doubled their revenue on a shop front-based model with their customer experience strategy that 'agents are experts'.
While the real estate industry hasn't yet experienced this same burning platform to change, do nothing and the real risk is this will come.
Grant Harrod has been CEO of LJ Hooker since 2014. He was CEO and managing director of Salmat from 2009 to 2013, and before that spent 13 years with Corporate Express Australia, where he served as CEO and managing director for six-and-a-half years. Grant has an MBA from Macquarie University's graduate school of management and is a fellow of the Australian Institute of Company Directors.
Make sure you never miss an episode by subscribing to us now on iTunes
And dont't forget to leave REB a review!

Listen to other installment of the Real Estate Business Podcast