So far we've covered why it's important for real estate professionals to have a presence on online review sites and how you can use review sites like Yelp to reach potential buyers and sellers online.
Now that you know how to claim your business page and update your business presence online, we will finish the series with five tips on how you can best respond to online reviews.
1. Use the right tool to respond
Online review sites generally allow people to respond to reviews publicly or privately. Private messages are great for saying thank you to customers who have left a positive review. Private messages can also be a good first step when you receive a less-than-positive review and want a little more information before going further. A public comment is visible to any consumer who comes to your business page and is posted directly underneath the review you're responding to. A public comment allows you to share your side of the story and – when used correctly – can be your best PR tool.
2. Say thank you
If you do respond to a review publicly, remember that it's important to respond to online feedback the same way you would in person. This means saying thank you for feedback, letting your customers know if and how you've taken their feedback on board, and doing so in a relatively prompt manner. Dealing with real estate is an emotional and time-consuming process for many consumers, so make sure you let them know you appreciate their business and feedback.
3. Keep your cool
On Yelp, 78 per cent of reviews are 3 stars or greater (out of 5), so you're much more likely to be receiving good comments online. But if you do face a negative review, it's OK to mention any differences or relevant policies in your reply – as long as you do so in a calm and polite manner. If you do find yourself getting angry, log out for 24 hours and cool off before responding. Sometimes it can be helpful to have a colleague or family member read your response before you hit the 'send' button.
4. Be yourself
As a real estate professional, a large part of your business is you. Whether helping clients buy or sell, you get to know them well – and some may even be repeat clients. They already know you in person, so make sure your personality translates into how you respond to reviews online. This means taking the time to tailor your response to each review and not submitting the same 'form response' to multiple reviews.
5. Roll with it
Remember that, in the end, you can't please 100 per cent of your customers, 100 per cent of the time. Reviews will not all be 5 stars – and that's OK. Consumers aren't just looking at bad reviews – they look at all reviews, the way you respond, and how you've filled out your page with photos and information about your business.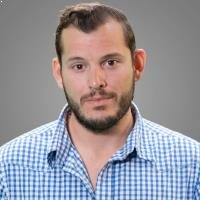 Nick Lembo is Yelp's manager of local business outreach. He works with a wide variety of business owners across Australia and New Zealand to help them navigate the world of online reviews. He regularly speaks at conferences and writes about how business owners can use review sites, social media and Yelp's free tools to reach customers online.
Yelp is a website and mobile app that connects people with local businesses in 31 international markets around the world. Yelp was founded in 2004 in San Francisco and launched in Australia in 2011. With over 142 million monthly unique visitors in Q1 2015 and 77 million reviews, Yelp is the leading source for real word of mouth online.
Nick is on Twitter @nicholaslembo and you can read more tips for how to make the most of your presence on Yelp at biz.yelp.com.au/blog or connect with Yelp on Twitter @yourbizonyelp.