How did Maclay Longhurst from BresicWhitney make 59 sales in his first full financial year in real estate? He says it's because he focused on the buyers.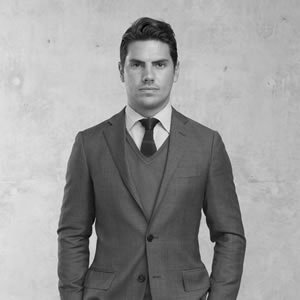 Mr Longhurst, who became an agent in 2014, says the main reason he did so well in 2014-15 was because of the relationships he'd built with buyers during his three years as an assistant. That ultimately translated into a third-place finish in the Young Guns ranking.
"I was taught when I first started as an assistant not to worry about looking for sellers, but to work with buyers," he says.
"The buyers I built good relationships with either then became vendors or gave me good referrals to other people who were looking to sell in the area.
"That just generated business, and once I got those things then obviously you get more listings off the back of those listings."
Mr Longhurst says he has retained his buyer focus since becoming an agent, because he believes that is the way to establish himself as an attraction agent.
It is "non-negotiable" for him to phone every person who attends his open homes, unless he knows for some reason that the person doesn't want to or need to be called.
"I want to make sure all my buyers are called and that they understand what I've got coming up on the market in the coming weeks and what my competitors have sold," he says.
"I feel that if I can give them the relevant information they need to help keep them educated about the market, I'll build the right relationships and, in turn, that will keep evolving my business."
Mr Longhurst says another reason he had such a strong 2014-15 was because he worked about 70 hours per week as he established himself as an agent.
He generally did 12-hour days from Monday to Friday, managed open homes and auctions on Saturdays, and then often did several hours of call-backs on Sundays.
Suburb: Paddington, NSW
Position: Residential sales consultant
Years experience: 1
Support staff: 0
Average sale: $1.3 million
Volumes: $78.9 million
59 properties sold