Personal recommendations carry so much more weight than expensive advertising. As real estate marketers, we understand the power of social proof. We use it in our presentation and marketing materials to build trust with potential customers and convince them to do business with us.
Examples of social proof include:
Results
Real stories
Client testimonials
Client testimonials are an essential part of social proof. Most people today will research online to look at your reviews before making a decision to call you.
One of the most powerful pages on your website is your testimonials page.
Grouped reviews
Group your reviews for bigger impact. A group of testimonials proves your claim that 'lots of people are choosing me'. Seeing testimonial after testimonial sends a visual signal that you have widespread appeal.
Use many short quotes to showcase as many people as you can. Twenty compelling statements are more powerful than five lengthy testimonials.
Believable reviews
Your reviews need to be believable. What you need are real testimonials. Avoid clichéd or overly flowery praise. Talk about results and ask your clients what was their greatest concern or obstacle and how you helped them overcome it. The converted cynic is often more convincing than the raving fan.
Include names and locations with permission. Photos of your reviewers are further proof that your testimonials are real and they enhance the persuasiveness of the review.
Memorable reviews
Sometimes, you get a gem that says it all. It may be a story several paragraphs long or a three- to five-minute video. Separate these from your grouped testimonials and feature them as success stories. Stories capture our attention and wrap us up in the details, and people are more likely to listen to and remember the message relayed.
Accessible reviews
Create a playlist of client video testimonials on YouTube linked to your website.
To get Google search traffic to find you first, you want you and your business to come up in the search with the most reviews. There could be several customer reviews written about you on other sites, such as personal blogs. Set up daily notifications in Google Alerts to find, and ask permission to repost, good reviews onto your website. Track your office, your name plus the word 'review'.
If you have a Facebook business page it now comes with a 'Reviews' tab. You could offer a giveaway for people who send in a written or video review. The better your offer, the more reviews you're likely to receive. Why not encourage all of your team to leave a review on your site.
Negative reviews
Whenever you come across a negative review about you or your business, it is essential that you respond to it. If you have offered to help solve the problem in a public forum, potential clients will see that you care about your clients.
ABOUT THE AUTHOR
---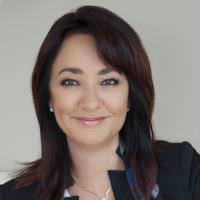 Joint company owner and head of the Harcourts Academy, Irene has always believed a strong focus on growing people would be Harcourts' point of difference to attract and keep the very best team members. Instrumental in the development and delivery of leading-edge online and classroom learning, Irene has been an integral part of Harcourts for over 20 years, introducing successful and diverse programs that develop and attract the very best people to the company.