Research has suggested that, on any given day, we are all exposed to around 5,000 marketing messages.
A much more conservative (and probably more realistic) estimate says that this number is somewhere within the range of 300 to 3,000. Regardless of whether it is 300, 3,000 or 5,000 messages, standing out from the crowd has never been more difficult.
In today's hyper-connected world, real estate marketers can reach their target audiences anywhere, any time. Consumers are bombarded with promotions delivered daily to inboxes, mobile advertisements and by brands trying to engage on social media – not to mention the more traditional methods of advertising that are constantly looking for ways to reinvent their offerings. While you can now reach out to your target audience in almost every aspect of their lives, how can you be sure that your message is being received and not just brushed aside, lost in a cacophony of marketing noise?
This reality is no less difficult for real estate marketers. Reaching the right audience at the right time with the right message can be just as challenging as it is for car manufacturers or retail giants. Trust me – I have had numerous meetings with them.
What is the right way forward?
The answer may surprise you, and it starts and finishes with trust. Customers are doing a lot of research just before they purchase. BrightLocal have released the findings of their annual local consumer review survey, which reveals the growing importance of online reviews in the purchasing decision. Their findings are surprising:
88 per cent of consumers trust online reviews as much as personal recommendations
88 per cent have read reviews to determine the quality of a local business
85 per cent of consumers say they read up to 10 reviews
72 per cent of consumers say that positive reviews make them trust a local business more
A word of warning
Agencies should be wary of collecting and marketing their own reviews.
We regularly see businesses using iPads and tablets to collect and then post their own reviews online. This system is in breach of Google's terms of service and is seen by Google as an attempt to gain an advantage of their system. In our experience, these reviews are short lived and have been known to jeopardise the ranking of business listings in search results, not to mention very costly to repair and sometimes irrecoverable.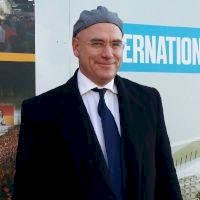 Jeffrey Hardy is the national executive for Tellamate, a service that markets positive customer experiences via Google Plus, Facebook, LinkedIn, Pinterest, Foursquare, Flickr and Twitter. He can be contacted on This email address is being protected from spambots. You need JavaScript enabled to view it.