One of Australia's best agents, Adrian Bo, has developed a simple strategy to solve common client complaints before they even occur.
The most important conversation an agent can have with their client should be a 10-minute discussion that occurs the moment the ink dries on the agency agreement.
This is what I call the 'set-to-sell meeting', and it's something I hold with all my vendors. What I do in these meetings is mentally prepare my clients for problems that might emerge during the campaign. The aim is to get in front of these problems – to solve them before they even occur.
The first thing I discuss are our expectations. The conversation goes something like this:
"Mr and Mrs Vendor, the way I work is that after each open house I'm going to call you to provide you with a detailed update. Each week, I'll provide you with a detailed email report. Also, once a week, we'll have a one-on-one meeting so I can update you about the progress of the campaign. How do you feel about that?"
In my experience, unless you have that conversation with your vendors, there's a good chance they will have a different expectation of the communication process. The vendors might think that the agent should call every day; the agent's expectation might be that two calls per week is sufficient. Neither party would be wrong – but if they don't discuss their expectations, this difference of opinion could possibly lead to acrimony during the campaign. Acrimony leads to a loss of trust, and that can be a real problem when a buyer makes an offer and you as the agent then make a recommendation to the vendor.
The second thing I discuss during the set-to-sell meeting is the potentially thorny issue of early offers. Here's how I raise the topic:
"Mr and Mrs Vendor, information these days gets to people really quickly. So in the next 10 business days, I'm very likely to bring you an offer on your property. It could be that I recommend it as the offer we go with. The old saying about the first offer usually being the best offer is sometimes the case. Of course, I'll guide you through that process. But I just wanted to draw your attention to this in advance."
You might have a buyer who you've been working with for three months and who you then show through the home a couple of days after winning the listing. The amount of time the property has been on the market is irrelevant; what's relevant is how long that buyer has been looking.
So there's no reason why that buyer's early offer couldn't be the best you're likely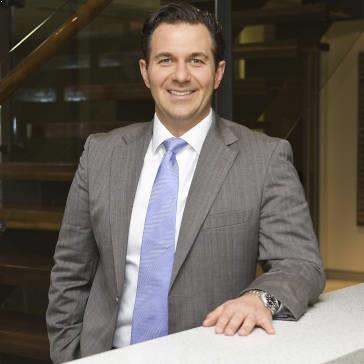 to receive. However, if you don't alert the vendors to this possibility, they might very well reply: "Well, if we got such a great offer this early in the campaign, imagine what we'll receive in two weeks' time?"
Sometimes, when I raise the issue of early offers, vendors ask me if they can be reviewed on a case-by-case basis. The answer to that question is always 'yes'. The reason you educate them about early offers is not because you want them to accept whatever the first offer is; the reason is that you want to open their mind to the possibility that the first offer might be the best one.
The third and final thing I do during the set-to-sell meeting is to let my vendors know that I won't be the only person they deal with during the campaign.
"Let me give you a quick rundown of how my team works. Like any professional you appoint these days, there's me as the lead person, and then a team around me. I've got Charlotte who handles all my back-end admin and marketing, so she'll be in touch to ensure that the administration and marketing is first-class. She's an expert in both those areas. How do you feel about that?
"Another member of my team, Thomas, will join me at all the open homes. Thomas is a senior agent – he's not my assistant – and we work together to manage the buyers. When auction day rolls around, I'll personally handle the auction and I'll personally handle the negotiations. How do you feel about that?"
Those vendors would've worked with other professionals such as doctors, lawyers and accountants, and would've dealt with multiple points of contact in those situations. So I establish the same sort of structure but in a real estate context. That way, my clients don't feel like they're being palmed off if they receive an email from Charlotte or see Thomas at a photo shoot.
Real estate agents bring a lot of trouble on themselves by failing to have the right conversations at the right times. I've been using this set-to-sell strategy for 10 years, and I can't tell you how much grief it's saved me during that time.
Adrian Bo is a partner at the Coogee office of McGrath Estate Agents in Sydney. He placed ninth in the 2015 Top 100 Agents ranking, after placing 13th in 2014 and fourth in 2013. Adrian has been in the industry for more than 25 years and has sold thousands of houses and apartments at both the lower and upper end of the market. Previous clients include Jennifer Hawkins, Baz Luhrmann, Brett Lee, David Warner, Greg Inglis and Lisa Ho.