Promoted by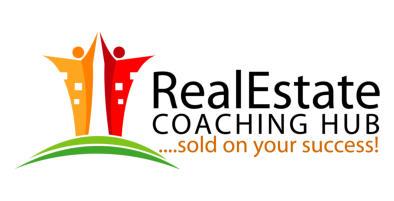 After the recent franchise group Annual Awards for Elders Real Estate, Qld / Northern NSW, co-principal of the all new Elders Bangalow Office, Ms Janice Maple was seen commenting on Facebook regarding her two surprise Award wins.
In the Facebook post Ms Maple commented… last night I attended the Elders QLD/Northern NSW Awards and incredibly received 2 awards. One award was recognition for the number of sales/$ value over a year which elevated me into the Elite salesperson ranks in the Elders network. The other was for being the #2 Auction lister in the state. Both awards were a complete surprise!
Just over 12 months ago, I set a plan to improve my sales results & part of this process was engaging a Business Coach, Darren Giles, and employing a personal assistant, Kerry Larvin to assist me. We had a plan and whilst the year hasn't been easy with a lot of tough decisions to be made, I'm really proud to be on the other side with the results showing that hard work can pay off...all you need is a plan!
How's your business plan working for you?  Do you have one?  Sales Performance Coach and Trainer, Darren Giles from Real Estate Coaching Hub believes that without a plan, you are planning to fail by default.  What is not planned, cannot be monitored, without monitoring you cannot measure and without measuring you cannot improve your performance.  
A solid business plan is a must if you want to be a high achiever in the industry.  Few get to join the ranks of the Elite, without one. Though even with a plan, it's not the only thing that will see you rise to the top of your profession.  To ascertain exactly what's involved step-by-step in operating at a consistently high level, why not join the ranks of the Elite at this year's "Sales Breakthrough" program, where you'll be personally lead "live" by Real Estate Coaching Hub's Managing Director and Sales Performance Coach and Trainer, Darren M. Giles as he shares his 12 Step Formula to Success in Real Estate.
This week is your LAST CHANCE to join the 2017/2018 intake for Real Estate Coaching Hub's "Sales Breakthrough" Group Coaching Program.  Join this program today for a very small monthly investment (Doors Close this Friday 7th July 2017 – Hurry Now to secure your place).  With this opportunity, you will receive invaluable assistance, advice and support and see a remarkable return on your investment.  
You may already be a successful agent, wanting to take your business to the next level and struggling to break through your glass ceiling, battling constantly with time management and life balance, while diligently and desperately searching for ways to improve and provide a better quality of service for your clients. You have a burning desire and a real heart for the business and want to be in the Top 100 Agents in the country…why not even the Top Agent – the No.1 Agent in the country? If this your desire, then join the "Sales Breakthrough" Program and find the support you need to help take your business to the next level, implementing quick actionable strategies to rapidly grow and scale your business – strategies that will better support your goals, dreams and aspirations.
Multi-Award Winner Coach, Darren Giles, has 20 years' plus experience in the industry and has been Coaching Real Estate Agents for over 8 years bringing his wealth of experience to the table and assisting Agents to reach their full potential.  This is your opportunity to put your career on the right course, and in the group environment of the "Sales Breakthrough" Program you will also benefit from the synergy of working with like-minded people, and learn and grow from others' perspectives. Coach Darren will share his tried and proven 12 Step Formula to Success, and will guide you through the obstacles blocking your way.  He will equip you with strategies you can use, and help you to maintain the positive attitude necessary to bring your success within reach.  He has a personable, approachable style, and will help keep you accountable to achieve your goals.  He brings wisdom and a discerning intuition to help you solve issues, work through problems, and make good business decisions.  Join the "Sales Breakthrough" Group Coaching Program to benefit from this industry expert.  Take action – say "YES" now!
Go to salesbreakthrough.com.au to see the testimonials, and for more information about what is in store for you with this exciting investment into your future.