Promoted by

What can you do if your home loan is rejected? It's a terrible feeling, but here are six steps from Savvy, a leading mortgage brokerage institution and BRW's fastest growing company in 2015 to get back on track to mortgage approval.
1. Don't panic
The first thing you should do is keep calm and collect yourself. If you're rejected for a home loan on the first try, consider this: according to credit reporting agency Veda, over 600,000 Australians have "bad credit," according to their database. Each of them will find getting a home loan with bad credit harder; but it isn't impossible.
2. Ask what went wrong
Remember this, and you won't go wrong again: lenders want to lend to you. They will usually find every reason to lend to you, rather than looking for reasons why they shouldn't. If you get rejected for a home loan, lenders will give you all the reasons why. Try to fix what you can and then you can get started on your next application.
3. Check your credit history
One of the major contributors to home loan rejection is a poor credit history. A credit history contains information on every loan, credit card, or even post-paid phone contract you've ever applied for. It also tells banks and lenders if you've ever defaulted on a loan, or failed to pay a bill after 60 days.
A credit history can contain mistakes, such as defaults in your name when a certain housemate forgot to pay a bill on time. It's up to you to catch these mistakes and fix them. You have to talk to your credit provider to explain the situation. If you can't get a resolution, contact the Financial Services Ombudsman or Credit and Investments Ombudsman.
For more information, visit ASIC's Money Smart website.
After all this, you may be eligible for a home loan with bad credit. "We understand a lot of people have been hit by hardship and have taken steps to correct their credit with good financial practices. Even so, clearing a bad credit history takes time. In some cases, when our consultants feel it's appropriate, a bad credit home loan can actually start to improve your credit history."
4. Keep looking for houses within or below your budget
Many banks and lenders reject applications based on what you can afford to pay back. If you are buying a house beyond your means, this is a sure way to tip your application into the rejected pile. Keep looking for houses within or below your budget and try again. Of course, if you look for houses that are not valuable, your loan could get rejected too; banks and lenders only look to provide loans for high value properties. Fairfax Media revealed NAB has a "secret list" of 600 suburbs it deems too risky for mainstream lending.
5.Find guarantors or people who can vouch for you
Other common reason lenders reject home loan applications is a poor or incomplete residential or work history. Some of us are self-employed or small business owners, which can hamper your ability to get a home loan. This is because they don't have a fixed or "stable" income (which is sometimes the opposite in practice!) If you can't catch a break, get a guarantor or letters of support from clients, bosses or former landlords. This goes a long way in gaining approval.
6. Save a larger deposit
Another sure fire way to get approval is to save a larger deposit for the home you want to buy. A larger deposit means more security for the bank, and a higher equity in the house you intend to purchase. It can take a while, but it does give you a bigger chance of landing a home loan approval.
ABOUT THE AUTHOR
---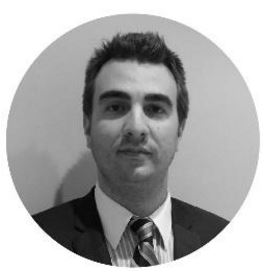 Bill Tsouvalas is founder and managing director at Savvy. He has a been working in the mortgage and vehicle finance business for over 10 years. He also writes articles & guides on mortgage, vehicle finance, consumer protection and insurance related topics.