Promoted by Wise Real Estate Advice.
Many Real Estate buyers find buyer's agents to be extremely helpful during the house hunting process. We ask the questions 'are they worth it?'
Can't anyone buy a house? Are buyer's agents worth the commission? As the real estate market keeps breaking records in house prices, buyers and investors alike are looking for ways to get a great deal on real estate making it more affordable to own property.
In more recent times, people are talking about buyer's agents thanks to TV shows such as 'Million Dollar Listings' which basically glorifies the wheeling's and dealings of a buyer's agent's work. A mere 10 years ago a buyer's agent was unheard of or something that was deemed unnecessary.
Let us look now at the pros and cons of using a buyer's agent and see if the service they provide is actually worth it.
Real Estate Agent VS The Buyer
In a nutshell, the main tasks of a real estate agent involves;listing properties for sale,managing a number of vendor relationships and selling many homes.
Not carrying out these tasks successfully would mean missing out on the commission and handing the sale over to one of their competitors, not to mention missing out on the recognition and future commissions via referrals.
So, years of fine-tuning and practice are dedicated to the cause of winning.
The average home buyer generally falls into one of two categories.  They are buying either their first home or second home. This is about all the real estate transacting they will ever do. It is a very involved, expensive and time-consuming process. The challenges that buyers face can be off-putting and occasionally cause buyers to give up.
Although, once the dust settles on a successful or un-successful purchase, most buyers only come to terms with what has happened after the transaction is complete.
There is good news! Buyer's agents level the playing field, for the buyer. It's like hiring your own real estate agent to represent you.
---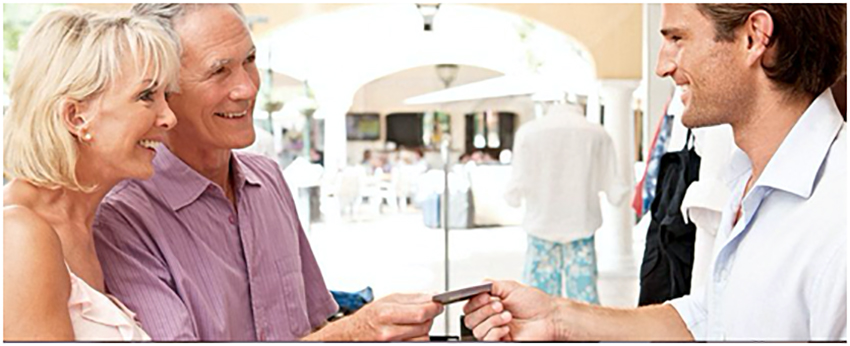 Don't Buyer's Agents Push Up Property Price?
Under competition, consider an auction scenario, a buyer's agent is just another buyer. So if their are many buyers competing for the same property an over priced sale is inevitable.
The buyer with the right budget wins. This does not mean the 'highest bidder' as a good property is not always the most expensive property and certainly not one that is sold above the market value.
A good buyer's agent has spent enough time in the market to:
Know market value, a good deal vs. an over priced one.
Know when to bid and walk away.
Know how to negotiate the best terms and price.
Some buyers spend years looking for a house.
Nobody feels proud of the fact that they've been trying to buy a house for over 12 months. Although, it's a very normal scenario. Life is full of good and bad interruptions that stop you from doing what you want to do.
It's very comparable to making a decision to start and maintain a diet as it requires allot of discipline, time and re-committing when you fail.
This is where a buyer's agent offers great value. A normal purchase time frame for a buyer's agent is 6 to 8 weeks. If the real estate market is going up 8% per annum, their client pockets the capital growth increase rather than paying for it 12 months down the track.
Do Buyers Agents Pressure Their Clients Into Buying?
No single person has the capacity to pressure another into buying a home, it is not like buying the latest super-mop or power tool that promises to do 35 tasks. Like any sales person, buyer's agents are paid a fee to act and usually the fee is only payable on a successful purchase. 
Many commentators say this is what is wrong with the real estate industry. Their job requires ethics, which is at the agent's discretion to execute.
Therefore, it is important that a buyer's agent's fee is not based on performance and that their fees are fixed rather than a percentage of the property purchase price. A fixed rate ensures an agent is looking out for a buyers best interests.
How Do They Buy Cheaper Real Estate?
Real estate agents and buyers advocates' strongest skill set is property negotiation. Knowing how much something is worth and how to create a scenario that favor's their clients desire is what they're paid to do.
This is a strong point in an agent's skill set as it will create a happy client and future business via referral.
Having a wealth of experience in property transactions, a buyer's agent should be able to choose a property that has higher capital growth than the common properties on the market therefore making the best possible investment for you.
Director of Wise Real Estate Advice, Mark Ribarsky, claims 'out of the hundreds of properties for sale in a particular suburb, only two or three are suitable for a good, long-term investment.'
This is a long-term, intangible value that can only be measured when the property is resold.
Pros and cons of using a buyer's agent:
PROS
A real estate expert that's on your side.
Calculated decisions not emotional.
Knowledge of the area.
Access to off market listings.
Sharp negotiators.
Save their clients time, money and stress.
CONS
Costly, some buyer's agents change a percentage of the property value. Look for advocates that have a fixed fee.
Buyer's agent not able to understand your property needs, hence making incorrect recommendations.
Hiring a buyer's agent without the correct real estate license. Unfortunately, this is a new industry that's not tightly regulated.
5 Tips In Choosing A Good Buyers Agent.
1. Hire someone who has vast experience as a real estate agent. He must also be a fully licensed agent. You can check their license with Consumer Affairs.
2. An agent who offers fixed fees and not a percentage on the property value is a good agent to choose. This helps your buyer's agent to act in your best interest.
3. Ensure your agent has access to off market listings. Properties that are for sale without an advising campaign on the normal platforms can mean obtaining a good property price.
4. Agent's who hold memberships with the Real Estate Institute Of Victoria are agents who conduct themselves in an ethical manner and ensure all correct protocols are followed.
So are they worth it? The answer lies in your buying needs. Many people significantly benefit from advocates if they are time poor, after a specific type of property or trying to grow their real estate portfolio.
There is no doubt a buyer's agent can bring value to the buyer, saving them time and money although most real estate transactions are done without one.Therefore it comes down to a personal choice and circumstance.