Promoted by REIQ.
Real estate is the largest commodity in the world, with an estimated $217 trillion valuation. The technology industry is growing at an unrivalled pace to any other. When these two giant forces collide the impact on our future can be colossal.
It's said we are entering the third wave of the internet. The first wave was mostly for government and academic use, the second wave (current) is all about using digital platforms and networks to bring products and services to the masses - albeit in a clumsy and often experimental form.
And the third wave? Well, this is our chance to get it right. The experimental period is over. It's time to use digital platforms to have great and positive impact.
The next period of disruption in the real estate industry is technological - led by innovative companies such as blockchain-focused Harbor, property management company Different and venture capital success stories like WeWork and Airbnb.
In navigating our transition into this important third wave, one of the biggest mistakes we could make is to imagine that the future of tech is purely in the hands of the technology gurus.
Of course, there are millions of gifted tech minds around the globe busily working on the next generation internet as we speak. But if I said to you that you could have as much - if not more impact on what happens next - how would that change your day to day involvement in tech?
The truth is, the next wave of tech will be driven by (or co-created) by people like you and your customers. Technology no longer goes only where the theorists or academics take it. And with the vast majority of the world's population now with access to some form of digital tech, the bar is considerably higher for digital products.  And customers rightly want to have an input into the services, products and communication offerings we provide.  it's not good enough to leave it in the hands of the back room people who don't necessarily understand your customer proposition.
How can you use this new democratised digital world to customer and commercial advantage? I can't tell you how to drive property outcomes, but I can show you how to get more positive impact from your customer experience - and to make sure whatever you are creating will have great resonance with customers.  
Three Ways You Can Influence the Future Web
Here are three things you can personally influence to make this third digital age truly customer-friendly and more democratic - an experience that works better for everyone.
1. Build digital content that matters - customers are well beyond tolerating digital products or content that merely ticks a box. We don't just need a website or an app or functional social channels or a VR play because everyone's doing it. What we create now truly counts. To stand out in a sea of digital offerings we need to be putting things out there with clear purpose and powerful social impact.
One particular technology that is gaining traction and is directly relevant to real estate is virtual reality (VR). This can be used to move beyond photos and 360 degree video to offer everything from 3D virtual property "tours" right on their devices through to full-blown digital architecture.
2. Plan for diversity - one of the most obvious reasons for product failures and customer service challenges is the last two generations of digital products and services have been mostly built by men in back rooms.- not the diverse range of customers who will actually use it. It was also recently found that the "boys club mentality" is also the No.1 barrier to women entering the property industry and the top reason women do not succeed in the industry, according to a poll commissioned by the Champions of Change.
If the internet is truly for everyone, it's time for much broader representation. We need many more women building the internet and our technology and designing digital products and content - and people of diverse cultural, age and community backgrounds. Only then will our digital products and services truly match our customer base, and the technology that the real estate industry can make use of will truly replicate the diverse range of consumers you deal with.
3. Coding is the language of the century - why not have a go at learning to code yourself? Encourage your team, your kids, your friends to understand how the core technology works. Technology expertise is becoming the most in-demand skill across all industries, and yes this includes real estate. The proliferation of coding bootcamps and short courses mean coding skills are no longer reserved for those who've endured lengthy degrees. Coding skills are now much more attainable for just about everyone.
In 2018, technology is no longer a mysterious force that impacts our world in unpredictable ways. Now, more than ever, the power of technology is in the hands of individuals like you and me.
There has never been a better time to create our own roadmap for the future. So we should start by asking the question: what kind of future do we want to create?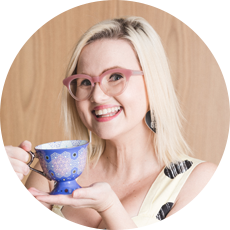 Sarah Moran will be the MC and keynote speaker at the REIQ Real Tech event on 10 October 2018. Last year's event sold out so get your tickets now at REIQ.com/RealTech