Promoted by Openn Negotiation.
As real estate agents, the value and expertise you bring into the sale of a person's most-prized asset is undeniable.
When a vendor is considering choosing you to sell their home, your appraisal meeting will see you discussing all of their options, presenting tailor-made marketing campaigns and, of course, providing your years of experience and expertise.
Finally, the conversation shifts to the choice of method of sale.
Could you be letting them down (and risk losing a listing to your competition) by not offering them all of the options available today?
The method of sale is changing
It's no secret – the best agents in the market are the ones who can assess a vendor's situation and make the right suggestions to suit their circumstances.
The right advertising options and copywriting can angle the property towards the ideal buyers, the open homes can draw in their interest and sufficient preparation can leave an impression.
When this is all done well, competition is high and you are more likely to achieve a result that is a great success for you, your vendors and your buyer too.
However, the method of sale is one of the most important decisions to make because it can significantly influence the final outcome of your sale. Historically, agents have chosen either an auction or a private treaty/sale.
But, you now have a third option; one that can really allow you to offer even more value. It's called Openn Negotiation.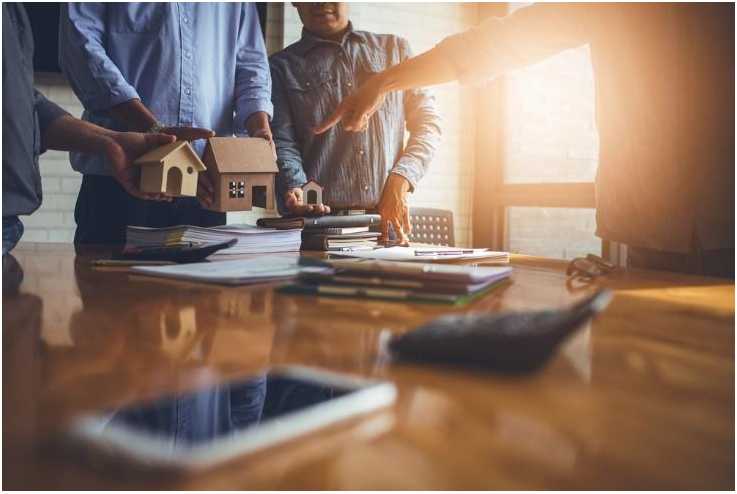 Have you heard of Openn Negotiation?
It's a new online method of sale that's fast becoming a game changer.
Given how quickly media and the mainstream public catch on and adapt to technology, it's better to find out now before your potential client asks you about it!
Openn takes the very best features of private treaty/sale, closing date sales, expressions of interest and auctions, and combines them into a better, more effective way to buy and sell property.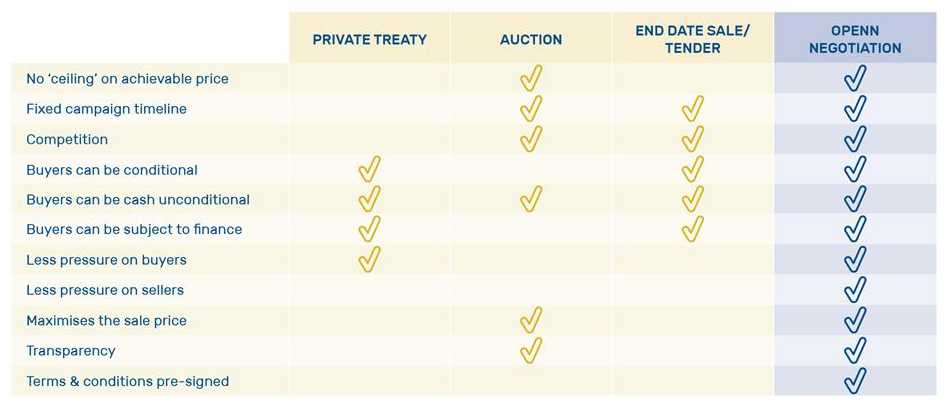 Openn is a revolutionary new method where approved buyers compete for the property together on a platform with complete transparency.
By allowing the seller and all potential buyers to see everyone's bid price and setting a time limit, a fair final result can be achieved by encouraging healthy competition.
This way, your client can watch the process unfold towards true market value, the buyers can bid confidently without missing an opportunity, and you act as a professional facilitator, championing the exchange.
Buyers and sellers are looking for a better way, and with Openn Negotiation, you can offer this.
Want to learn more about Openn Negotiation?
To find out more, visit our website at www.openn.com.au.
Or sign up for Openn Negotiation today and become an Observer to see the process in action for yourself.