Promoted by Live Real Estate Accounts.
Why self-interest and an over simplification of how real estate agency's make money has caused profit to dry up in today's real estate industry.
There are three good indicators you are making a record profit. You have recorded settlements beyond your own expectations, and not increased your cost base, you have larger cash reserves than you have ever had, and the following year you get a tax bill you hopefully were planning for.
This is the upward curve of the business profit cycle. But what about the downward part of the cycle and the current market conditions that are for so many owners critical to their survival, how are they going to change.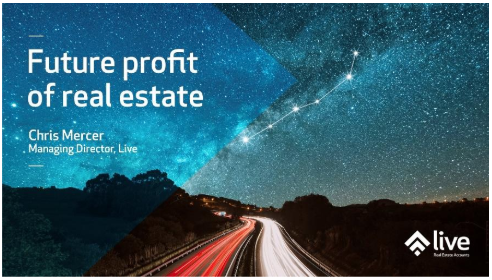 At our recent launch of the Future Profit of Real Estate (FPORE) I explained my thoughts about the agency business model challenge
10 Years ago, there were more homes sold per annum

10 Years ago, there were less offices

The price of Property was lower

Average % Commission rates were higher

Agents were paid lower commissions

There are still the same number of selling agents

But there are more "Super Agent Teams" defined as a leading agent with a team of supporting agents and PA's

The banks were lending to agency's that wanted to grow. That has stopped
So in the below diagram we showed the current market situation and suggested if business owners could see the macro picture there are three key options to make profit come back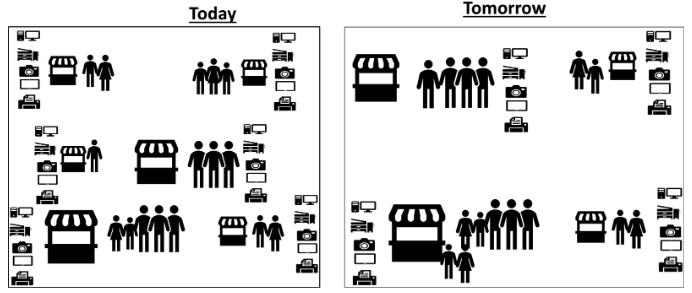 Merge

: you can see above the extra costs and equipment every office has, and how by merging (not by acquisition due to the banks current lending climate) then you can enjoy lower overheads and therefore higher profits



Review and Outsource non-essential roles:

Because technology allows for remote assistance and greater access to experts, your focus should be on front of office service in your offices, and outsource your back of office (Accountings, Trust, property management back office services, sales campaign management) we at Live Real Estate Accounts can provide you with a review called

Profit|Systems|People

, which can highlight how your business is currently performing across all of those areas in your business and how good they are

Other Income Streams: Finding ways to increase your income is important to replacing the loss of Gross Margin that has occurred through paying agents more and not reducing support. (you can't pay for both and make money) So look at ways to get additional income streams from adjacent services and products, like conveyancing (Titlespace), Utilities, Insurances and Loans etc, for your customers, allowing your business to recover margin and increase your profit

We are the Real Estate industry's dedicated profit company, and can help all businesses whether large or smaller increase their profit by being smart and thinking outside the box. So please come to our next event of Future Profit of Real Estate or call us in our office or visit our website www.liverealestateaccounts.com.au. We want to bring the profit back to Real Estate Agencies across Australia.