Promoted by Listing Loop
Many vendors are opting for a 'let's wait it out' approach, but they don't need to. And, many buyers are missing out, because of the lack of stock 'on the market'. They too, don't need to.  
The real estate industry is experiencing an overdue technological upgrade that's forced agents to re-think the way they do business to ensure they still get the best results for their clients. Repurposing the same mass marketing strategies no longer cut it. More and more vendors are unwilling or unable to pay upfront marketing fees and many agents are not in a position to carry these fees on behalf of their vendors. 
The agents that are continuing to win listings and sell properties are using a proven pre-market and off-market strategy that showcases their agility, their innovation and importantly, their care for their clients by demonstrating their willingness to shake things up. This strategy is getting agents' personal brands noticed and helping them to stand out from the pack with creative and entrepreneurial flair. 
A pre-market strategy is the gap between securing a listing and embarking on a fully-fledged marketing campaign. This refers to the days where a property is officially for sale but no one knows about it while the marketing materials are being produced.
An off-market strategy is when there's no plan for a property to be marketed through the typical mainstream channels. This is usually because of upfront marketing fees or a vendor's desire to be more discreet. Due to these reasons a number of agencies report they're currently doing around 30-35 per cent of their residential transactions off-market*.
ListingLoop.com.au is Australia's first no sale, no charge property advertising platform and the industry's first buyer database. With no upfront fees, the moment an agent has won the listing, they can start marketing the property immediately to a hyper-targeted audience of relevant buyers. The ListingLoop.com.au model offers real time property matching to the right buyers acknowledging that not all home buyers want to spend hours and hours 'searching'.
With a pre-market strategy using ListingLoop.com.au, vendors can gauge buyer interest and feedback without incurring any costs, unless the property sells, which will have expedited the end goal. In this market, the argument around the superiority of an on-market campaign to achieve a premium is irrelevant. Today, the true value is what a buyer will pay and what a seller will accept. 
On ListingLoop.com.au vendors can rest assured that their property information, such as the address and sale price, are protected behind a login. Only registered and matching buyers on ListingLoop.com.au will be able to see these details. Google searches will not reveal the property listing or sale price. 

Jesse Raeburn, Property Partner at The Agency Albert Park said "a huge number of our sales happen off-market. With advertising on the major digital platforms being so expensive, ListingLoop.com.au is a great option for my clients to advertise their properties without any upfront costs. ListingLoop.com.au has also helped me attract extra enquiries through property matching for my off-market properties."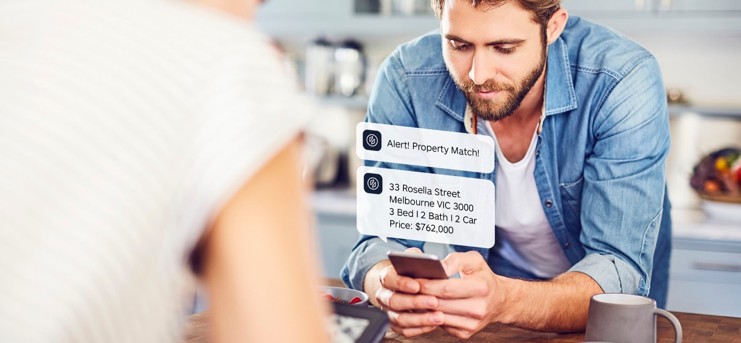 Social media has been reshaping the real estate industry for some time now and in the face of crisis, social media usage has surged even more. A study of 25,000 consumers across 30 markets showed engagement increasing 61 per cent over normal usage rates*, demonstrating that when it matters most, people are turning to social media for updates and connection. When done right, social media marketing allows agents to be part of the conversations that clients are having and participate in a buyer's journey of property exploration. 
To support ListingLoop.com.au's hyper-targeting of the most relevant buyers, its social media product "Amplify" offers an additional opportunity to connect with potential buyers. Agents are given hot buyer leads from every "unlock" beyond typical social media reporting metrics, such as the number of clicks and likes.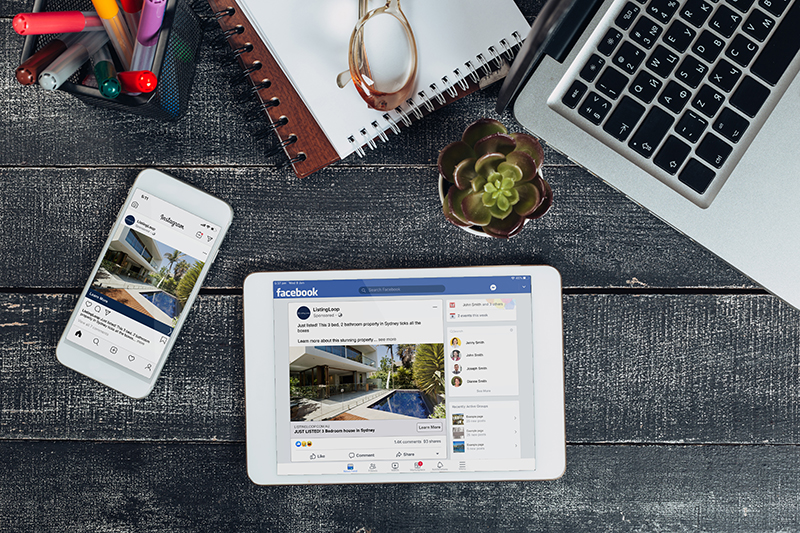 In this heightened digital world, intelligence tools are generating deep consumer insights helping to orchestrate first-class experiences that are personalised and tailored. Agents should take advantage of the knowledge and speed that technology offers to stay on top of their sales game and to get the best results for their clients. A pre-market and off-market strategy can be an agent's winning formula. 
*Independent survey of 50 agencies Australia-wide
*Forbes, 24 April 2020 
Visit https://listingloop.com.au to learn more. 
About ListingLoop.com.au: 
ListingLoop.com.au is a real estate marketplace that connects buyers to properties faster than ever before. It's where buyers go first to discover the hottest new listings. It's where agents advertise their just listed properties before anywhere else with ListingLoop.com.au's game-changing no sale, no charge approach to advertising, an industry first. Buyers receive an alert in real time when there's a new listing that matches their homebuying criteria. The model is designed around real time personalised property match alerts revolutionising the traditional model of property 'search'. Listing Loop is committed to helping buyers find their dream home faster and supporting agents to sell properties faster. For more information visit https://listingloop.com.au/. Follow ListingLoop.com.au on Facebook, Instagram, LinkedIn and YouTube for latest news and announcements.