Last September, I made a major change in my life. I became a real estate agent.
I'd previously enjoyed a long and successful career in sports PR. Working with leading luxury brands, professional athletes and traveling internationally was a dream come true. I loved my work and the athletes I worked with. In 2010, I was headhunted to head up marketing and communications at a national sporting body, where I secured heaps of press, produced video content, oversaw photo shoots, strategised digital marketing and sponsor activation, and planned creative events. To cap it off, I served as press attaché at the Olympic and Paralympic Games in London.
I then had the pleasure of working for a major real estate franchise group as their PR and communications manager. I loved it! The people were wonderful, the real estate/property editors around the country were fascinating to talk with, and I learned so much. Through it all, I interviewed agents and asked how they got started. There were a few women whose stories really clicked with me and I've since written to them and thanked them for the inspiration.
Then my husband asked me when was I going to become a real estate agent? You see, for the previous 10 years I'd thought I would make a really good agent, but fear had kept me from switching industries. Also, at the time, we were going to so many open houses so that we could learn about the market and to find renovation projects for my husband's hobby. I hesitate to say this, but I met many agents lacking in high-level customer service, attention to detail and presentation with their personal brand.
Everything changed one morning at the beach. I had a moment of clarity and confidence that I could indeed be a real estate agent. What could be better than helping people with one of the biggest decisions of their lives? I enrolled in REIQ courses the next day.
It was all there, right in front of me, all along. My servant's heart whispering 'help people' and my sports ethos shouting 'achieve and be the best'. If I combined all of my experience with those two pieces of me, I knew I could be a real estate agent.
Working with professional athletes in a high-performance environment teaches you a lot of things, and those lessons were the basis of how I strategically planned for my real estate career. I reviewed the major brands on the Sunshine Coast, examining branding and looking for the high-achieving leadership I could align my brand with.
Has it been easy? No, but nothing worth achieving ever is. It's humbling to start fresh and takes courage. But it is invigorating every day. I have had the pleasure of working alongside Jodie Hedley-Ward, two-time REIQ Salesperson of the Year finalist and two-time Top Salesperson at Next Property Group. We have a collaborative team of good, honest, hard-working agents. It's similar to the professional team structure where one person's success brings up everyone else and through training together the entire team gets stronger.
With my REIQ Certificate of Registration in hand, I am determined to make a difference for the people I meet and develop long-term relationships where I can add value.
In the meantime, I have completed the study for a full licence with a goal of one day opening my own office and growing a successful team. Dusting off my student's brain was really hard.
When I'm not sure how to approach something, I think of the lessons learned from my beloved athletes.
1. Everything is achievable is you break it down into steps
2. Dream big, set goals, achieve them
3. Drive and dedication lead to achievement
4. Always have a coach to keep you on track and teammates who have your back
5. Life is sweeter when you have someone to share it with
As my athletes taught me, anything is possible if I work smart and hard.
ABOUT THE AUTHOR
---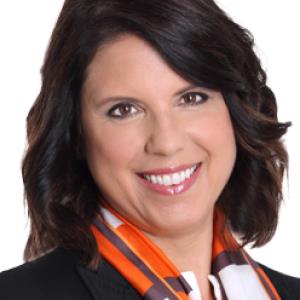 Dana Paxton is a sales & marketing consultant for Next Property Group on the Sunshine Coast. When she's not helping people on their next property journey, you'll find her at the beach or on the tennis court.