Forging a successful career in real estate is not entirely an individual effort. While passion, drive and skill cannot be overlooked as crucial qualities to achieving great results, a strong support network will help propel an agent to excel in all their pursuits.
This begins from the moment you take on your first role in real estate. Before committing to anything, I encourage agents to consider not only the job they take but the business they join and the leadership that exists within it. Too many agents start out with the wrong team and end up leaving the industry when they could have been very successful. It's all about seeing what is out there on offer and finding the right fit.
Leading on from this, it is important to ensure the environment you work in is one that is systemised, giving you the platform to grow and expand. You should ensure that the environment you start in has an established induction and training procedures that support your development. Training to become a better agent will be incredibly valuable regardless of whether you are new to the industry or whether you have a long career and plenty of experience behind you, as well-developed agent skills will help you endure the highs and lows of the market.
A platform of effective communication should also be provided – both personally and electronically. This will equip you with the means to build a successful client base, giving you an edge in a competitive market of agents.
Many look to new and sophisticated technology as a necessary means of support in their activities as an agent. There is no question that technology has become a prevalent part of a modern real estate career. However, I believe the emphasis some place on it for support can be far too great.
I think there needs to be a strong balance between technology and maintaining a personal approach. The need for one-on-one communication will never truly disappear when transacting property and as an agent, this is another important part of finding the right fit. Doors will be opened to you if you work with an agency that has, to some degree, an established reputation and a culture that promotes effective communication.
Finally, many find support in mentorship to help achieve success. Some may believe in mentorship in the traditional, individually focused sense where one person guides and teaches. I believe that mentorship can come from those who surround you as well. When I first started my career, I did not have one sole mentor, rather there were many people around me whom I actively listened to and learned from.
The most successful agents will be those who embrace their network. School is never out for the professional salesperson. You should be hungry to take on all knowledge you can. Successful agents will always be learning and always asking questions to ensure they are on the right track and to discover any extra concepts or ideas that will enhance their careers.
ABOUT THE AUTHOR
---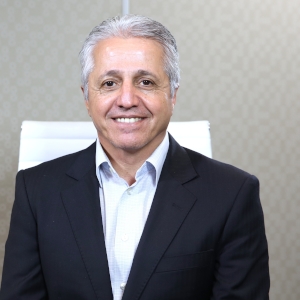 Charles Tarbey is the owner of Century 21 Australia and New Zealand.