There is nothing more painful than seeing a carefully crafted deal collapse at the last minute.
You worked hard to find a buyer, you made them fall in love with the property and you got them to commit to the vendor's dream price – and then their finance doesn't come through.
In such a situation, smart agents do two things:
1. Put measures in place to minimise the chances of a finance problem occurring; and
2. Create a contingency plan to immediately respond if a problem does occur.
How to nip finance problems in the bud
To stop problems happening, the first thing you need to do is educate yourself on the lending process.
This can be surprisingly complicated. There are all sorts of reasons why banks approve and reject loans. It's not just the obvious things like spending and saving habits, but also debt profiles, credit histories, employment situations, property location/type and a host of other factors.
I've discovered that many agents know less about the lending process than they think. That's not a criticism of agents, because, as I said, it's surprisingly complicated. It's just friendly advice that you might need to brush up on your mortgage education.
Once you have done that, make a point of having finance discussions with your serious buyers, and the earlier in the process, the better. It's not enough just to ask, "Do you have your finance in place?" because I've come across countless buyers who genuinely misunderstand their borrowing capacity and purchasing process.
Buyers will be impressed by your knowledge if you can ask them specific, technical questions. They will also appreciate your expert guidance. If they have already seen a mortgage broker, their finance really should be in place. But if they haven't, refer them immediately to a trusted local broker. Better yet, offer to organise the appointment yourself.
How to rescue deals
Unfortunately, even if you are across the mortgage world and you ask your buyers all the right questions, sooner or later you will encounter a buyer who is rejected at the crucial moment.
Not all deals can be resurrected, but you will give yourself the best chance if you ask the buyer one simple question, "Why exactly did the bank reject your application?"
Most buyers won't give you a clear answer, not because they are being cagey, but because they genuinely do not understand the technical reasons behind the rejection.
In which case, press the buyer to go back to the bank to get specifics. Explain to the buyer that you want to help them solve their problem and buy the property, but you won't be able to do so until you know exactly what the problem is.
Once you've discovered the exact problem, you can seek advice and outsource it to the relevant member of your trusted referral network. That should include a mortgage broker who specialises in assisting those who have had finance declined and tricky loans, and knows how to rescue a sale.
Action steps
Don't have a network of trusted referral partners in place? Create one – now. Not only will they help you revive seemingly dead deals, but they'll also send leads your way.
Most importantly, brush up on your mortgage education. If you are wondering what sorts of things you need to know or have other questions, feel free to contact me for a friendly chat. I can be reached on 0413 HELP ME (435 763) or This email address is being protected from spambots. You need JavaScript enabled to view it.
ABOUT THE AUTHOR
---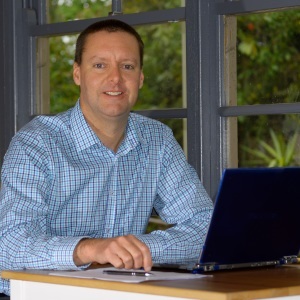 Peter Ellis is the founder of LendingMate.com.au, focused on helping borrowers who struggle with obtaining home loan finance.  He welcomes the opportunity to work in partnership with estate agents in helping to build their lending knowledge as well as being someone they can turn to, to get their hardest deals over the line.