What is the difference between a great BDM and an outstanding property manager?

You're out of free articles for this month
To continue reading the rest of this article, please log in.
Create free account to get unlimited news articles and more!
Blogger: Clare Verrall, senior real estate recruitment consultant at Melbourne-based Design & Build
With the turn in the real estate sales market I have noticed many of my clients are finally recognising the value of their rent roll and deciding to employ Business Development Managers (BDM) to proactively grow this valuable asset.
As the popularity of BDMs has increased I have found myself discussing with a number of clients what type of candidates make great BDMs. Most clients want me to find them a fantastic property manager with great references in a property management role who now wants to be a BDM. Surprisingly, I have found the best BDMs are often not ex-property managers. Or if they did come from a property management background, were not stand out PM as they struggled with the heavy administration side.
Great property managers are nurturers, successful BDMs are great sales people, which is a totally different mindset. The personalities and motivations of outstanding property managers, compared to successful BDMs are often as different as chalk and cheese.
I have met many excellent property managers and what sets them apart from the pack, is they really care about people. They want people to like them. For a good property manager getting an unsolicited testimonial from a happy client is the highlight of their week.
They don't like to push people, which is why many directors complain as their property managers won't even ask landlords if they have any other properties they could manage. These property managers gain listings by delivering such a high level customer service that their clients decide to bring their other properties over for them to manage – they don't like to ask. PMs will often take rejection quite personally. If they hold a listing presentation and don't secure the listing they will take this to heart, desperate to understand why the landlord didn't like them.
When I ask property management candidates what is important to them in a new role they will usually list a nice team environment, organised systems and procedures and colleagues who they 'connect' with.
Property managers often don't see commissions as 'real money'. They only see their base salary as the income they will be making over the year, even if they are earning commissions for new business they are already bringing in from referrals etc, they tend not to include these commissions when discussing their salary. This is why attempting to convince a property manager to accept the lower base salary of a BDM, despite the fact they will actually be earning considerably more than they were on a PM's base is such a difficult task.
Property managers know what they are worth and won't accept less than that figure, but they are not only chasing the dollar and seeking the highest potential salary in a new role.
Great BDMs on the other hand are fantastic sales people. They are like a dog with a bone, they are driven by the dollar and don't take things too personally. They have no hesitation proactively hunting down leads even if that means picking up the phone, making cold calls and being rejected fifty times before they get in a door. Once they have a listing, they are intent on leasing the property, adding it to the rent role and collecting their commission. They often see administration and paperwork as a waste of time as it is taking up time they could be out there, chasing leads and getting results.They are numbers people who are happy to work long hours to make the big bucks.
When I ask BDM candidates what is important to them in a new role they usually only focus on one thing; money. They want a job with a company who has a strong reputation in the area and a marketing budget which they recognize will help them to make as much money as possible.
BDMs don't usually have an issue with a lower base plus commissions, as long as it is clear what the commission structure is and how the agency plans to support them (marketing etc) so they can quickly start earning decent commissions.
Obviously there are exceptions. I have met eight outstanding property managers who went on to be highly successful BDMs in the four years I have worked in real estate recruitment, but these candidates are certainly an exception, not the rule. For this reason, agencies who decide to combine their BDM role with a reduced portfolio will often find they end up with someone who is so focused on maintaining the small portfolio they are not proactively growing the rent roll; or someone who quickly gets results on the BDM side, but is receiving complaints from tenants/landlords who's properties they are managing.
Recognising these definitive traits and motivators that clearly differentiate a property manager from a business development manager is the key to success in recruiting for longevity.
The process should always be about adding value to a business to ensure its growth. The value elicited from this process is infinite in the case of placing an insatiably hungry BDM within an agency allowing for huge potential to grow. The same applies when placing a detail oriented property manager who nurtures strong relationships and understands the value of delivering top customer service to landlords and tenants alike.
---
About Clare Verrall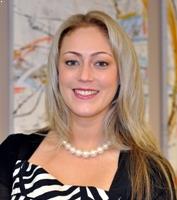 Clare Verrall of Design & Build Recruitment is a real estate recruitment consultant based in Melbourne. With seven years' experience as a property manager, Clare's technical knowledge, passion for property and interest in social media allows her to provide her clients with consultative advice in addition to recruitment services. Clare aims to help individuals realise their career potential and her uncompromising commitment to find quality staff for her clients. You can connect with Clare via her Twitter feed (clare_verrall) or her Facebook page: http://www.facebook.com/ClareVerrall.RealEstateRecruiter"