French electronic group Daft Punk created a massive hit when it released "Harder, Better, Faster, Stronger" nearly 14 years ago.
You're out of free articles for this month
To continue reading the rest of this article, please log in.
Create free account to get unlimited news articles and more!
Blogger: Suzie Hamilton-Flannigan, general manager, Harris Property Management 
Yes, it sold albums, but has since sparked a series of viral YouTube videos of choreographed hands and covers.
It also created an insight into the 2014 outlook for the property management industry and employment and our need to keep and value the property managers that survive the harder, better, faster, stronger environment we face.
Harder
The industry has been going through a period of consolidation for the last 10 years and this will continue. The sector is already fiercely competitive, dominated by growing companies that have built a sustainable management model, but these will only succeed where they commit to service levels – and a connection to the communities they serve.
Property managers will bear the brunt of this trend. They will have to be experts in an area that is continually changing and developing new rights. They will have to do more with less and higher competition squeezes margins. Good property managers will embrace these changes without sacrificing client service – and the best property managers will find ways to offer better service with less.
Better
Agencies need to identify the agents that are the best in the industry if they are to become better. Clients want results, and agencies need to accept some level of churn as a commercial reality. But lessening that churn – by supporting property managers who develop successful, long-term relationships and view their role as being more than a matter of fixing problems – will build a stronger agency.
Harris Property Management has recently implemented a new structure – geographic "pods" – to try to provide that support. Properties are separated by area and shared by a number of property managers and support staff. This has cut travel times, created more efficient management of trade demands, and provided our managers with more support.
It is only a start. We have to keep innovating to make sure we provide a viable financial solution without compromising service, and in such a way that our property managers are challenged, supported and engaged.
Faster
Our highly-connected world has created a demand for near-instantaneous solutions. Landlords and tenants want their problems answered – and solved - now. Property managers need to know how they can do this.
Online reports, images, more ways of contacting agents and tracking work – in many ways we are creating more pressure for our industry. But these are simply new ways of doing our core job, which at its heart is service.
Agencies also need to be ready to move faster when looking for the industry's best. Those professionals who are looking to move are ready to move quickly. An agency that delays the hiring of its target risks losing that opportunity if not pursued quickly – even if it might be a better fit. Sadly, though, too few people are staying in the industry.
Stronger
These trends place property managers at the focus. They are the ones who have to work harder, better, faster at a time when increased competition is putting downward pressure on margins.
There is a very real risk that the industry will see its most talented property managers depart, the victims of burnout or disappointment.
The answer is, once again, innovation. And fun.
Businesses need to provide the best workplace they can, one that values its managers and support staff, gives them opportunities to grow and take on more responsibility, and has clearly-defined values that align with the manager's own values. We developed our values almost three years ago and "fun" remains key – if we cannot have this at the heart of everything we do, then we are losing the battle to make good people want to stay.
But we can't forget the basics. Yes, we face challenges, but we also need to incentivise our property managers – remuneration tied to results, awards, opportunities and other forms of recognition.
This may mean the difference between a good employee deciding whether to stay or go – and, in the long run, whether a business grows or goes.
About Suzie Hamilton-Flannigan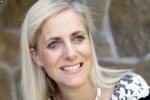 With a career spanning over 30 years, Suzie's career has seen her hold management and mentoring roles in both real estate and advertising industries. Her passion for constantly striving for excellence in property management has seen her work for a number of  high profile companies and to think strategically, implementing business plans that make a difference.