Having been a property investor now for a couple of years with two properties, it's very interesting to be on 'the other side of the fence'.

You're out of free articles for this month
To continue reading the rest of this article, please log in.
Create free account to get unlimited news articles and more!
Blogger: Darren Hunter, international property management trainer 

With over 15 years' experience 'on the front line', and over eight years as a trainer and consultant to the property management industry, it was time to get involved in property investment as well.
I do recommend that every property manager becomes a property investor, as I believe it will give you an edge to be recognised as a property manager who understands their clients on a deeper level. Your ability to truly empathise with a client will set you apart from the property manager that cannot!
So, having spoken with many property investors, and also from my own experience, here are the first three of the 10 things that they want you to know, change and improve, to be able to understand them better:
1- We want you to care!
Nothing deeply concerns a client more than if they are dealing with a property manager that has no 'care-factor'. When you care about the needs and concerns of your client, you will win their loyalty. That loyalty will go out the window when a property manager displays an attitude that says they don't give a damn!
I do find that a lot of the time, if a person doesn't care, lacks passion and treats property management like a job that 'only pays the bills', then it is likely that their passion and energy are being channeled into other things, leaving nothing left for the role. These things could be good (like family), but also not so good like living for getting 'smashed' at parties on the weekend!
If this is true in your case, you need to make a decision if property management is for you. If not, find a career that will suit and be honest with yourself, your boss and your clients. Otherwise make a decision that you want to be the very best you can be in your role, and go for it. Then the 'care-factor' will automatically follow!
2- We want you to communicate!
Nothing insults a client more when they email you and they don't get a response for several days (or not at all), or they call, leave a message (being told by the receptionist that 'Jan is at lunch at the moment, but I will get her to give you a call as soon as she returns'), and then don't hear from this person till the next day (if at all).
Poor communication is the greatest complaint clients have about property managers across the country. Being dedicated to communicating promptly is an attitude and a decision you make, but ensuring you have given right expectations is also important.
Perhaps use your email auto-responders better and more often with a message like 'Thanks for your email. As a busy property manager I am usually out of the office at inspections, and it is difficult for me to respond to emails quickly. If the matter is urgent try me on (number) or otherwise I will endeavour to return your email within 24 hours.'
If a client calls, ensure that whoever takes the message doesn't give wrong expectations that they will have their call returned as soon as the person returns. Instead, give right expectations like; 'Jan is out of the office at the moment, however I will ensure that they receive your details/message when they return and expect a call from her this afternoon'.
Clients are always happy when something happens 'within' their expectations. But, do something outside of their expectation, and you will upset them and create conflict.
3- Give us good advice and 'tough love'.
Most clients appreciate good advice and tough love. You are working in their best interests, and they want to see you demonstrating this.
If you call them at a lease renewal with a tenant known for regular rent arrears, and say 'Mr Smith, we don't recommend renewing their lease' and your client says 'well, just give them another go' and then you respond with 'Oh, ok', this isn't ok!
Some clients don't realise that having a 'yes' person isn't in their best interests! Your response should be, 'Mr Smith, keeping this tenant in the property heightens greatly the risk of eviction and severe financial loss. Yes, you have landlord insurance but these policies never cover all loss that will be incurred to clean up the property. It could result in you being 'out of pocket'. We strongly urge you to allow us to find you a new tenant, and vacate the current one whilst the financial risk is at its lowest'.
Remember, you are working in their best interests and sometimes they don't know what is in their best interest! They need you, your experience, foresight and caring enough to do this for them!
ABOUT THE AUTHOR
---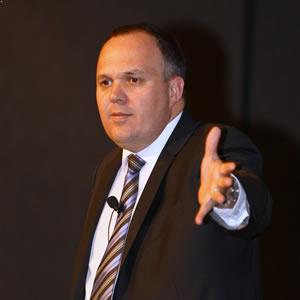 Trainer – LPMA
Darren Hunter is a national and international property management trainer, speaker, consultant and authority on property management fees, and income maximisation strategies all designed to grow your rent roll profit, without extra rent roll growth required.

A consultant and trainer now for over seven years, Darren has previously worked as the state property manager with one of Australia's most respected real estate brands recruiting, training, implementing policies and procedures and managing 28 property managers in 18 regional offices over South Australia and the Northern Territory. Darren has presented for the Real Estate Institutes in WA, SA, NT and TAS and has presented at the Leading Property Managers of Australia Forums(LPMA) in 2007, 2008, 2009, 2010, 2011 and 2012