Having spoken with many property investors, and also from my own experience, here are the next three things that they want you to know, change and improve, to be able to understand them better:
You're out of free articles for this month
To continue reading the rest of this article, please log in.
Create free account to get unlimited news articles and more!
Blogger: Darren Hunter, international property management trainer 
Following from part two, here are the last three in the list of 10 things landlords want you to know.
8- We prefer value and service over cheaper fees
Yes, I can hear it right now from property managers saying clients only care about fees! 
I believe strongly that you can be the most expensive agent in town, and your clients will not be thinking you are expensive IF you provide them matching or greater service value.
BUT… cause problems, dissatisfaction or drop your service standards and they will question your fees!
Clients don't ring up and say 'I think you're great, you've looked after my property and I've been happy with your service but I'm going down the road to a cheaper agent'.
Instead, they move their business because they are unhappy with something relating to your service, not your fees! If they do not perceive or experience your value, only then does price become an issue!
This goes for new business as well!
9- We want to be kept informed
Most agents DO NOT keep their clients regularly informed with what's happening, either by a hard copy newsletter, e-newsletter or even on Facebook!
Clients have an interest in property investment and management and like to be kept informed. They like to be dealing with who they think is an expert. 
Keep them up to date with what you have recently rented so they can see if rents have improved. Keep them up to date with what's happening in the sales market, recent tribunal decisions, changes to legislation that affect them, what maintenance should be done regularly like termite checks, yearly gutter cleaning and pruning.
They have made an investment in you and want to be kept updated and fed with relevant information.
10- We buy peace of mind
The client has decided to engage a property manager primarily because they don't want the hassle and headache of managing the property themselves. 
They are buying peace of mind and trust that you will take care of the management of their property on their behalf. They like to see your monthly statement showing the rent is paid up to date, or in advance at that time, and want to know when maintenance and repairs are required, and that you are handling it.
This sense of peace of mind is foundational to your business to the point that, without it, you would be out of business!
In summary, it all comes down to 'care-factor' which seems to be ever diminishing. The property management agency of the future will be judged more and more on their ability to care for their clients and tenants, serve their needs well and give them peace of mind.
Move up to this level, and your future is secure!
ABOUT THE AUTHOR
---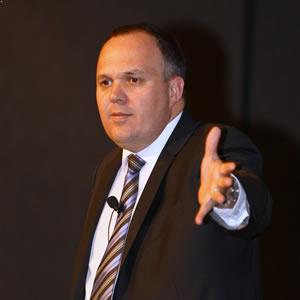 Trainer – LPMA
Darren Hunter is a national and international property management trainer, speaker, consultant and authority on property management fees, and income maximisation strategies all designed to grow your rent roll profit, without extra rent roll growth required.

A consultant and trainer now for over seven years, Darren has previously worked as the state property manager with one of Australia's most respected real estate brands recruiting, training, implementing policies and procedures and managing 28 property managers in 18 regional offices over South Australia and the Northern Territory. Darren has presented for the Real Estate Institutes in WA, SA, NT and TAS and has presented at the Leading Property Managers of Australia Forums(LPMA) in 2007, 2008, 2009, 2010, 2011 and 2012