Although the laws governing tenancies vary from state to state, landlords and property managers can learn a lot from the experiences of others who have been before a tribunal.
You're out of free articles for this month
To continue reading the rest of this article, please log in.
Create free account to get unlimited news articles and more!
Blogger: Sharon Fox-Slater, general manager at RentCover
Below are some of the cases that have caught my eye during the last year. Together, they are an important reminder that preparation and thorough documentation is essential in all disputes – as is prompt attention to maintenance problems and the need to follow leases to the letter.
It is worth noting that even if a tribunal finds in favour of the landlord, recovering the debt from a tenant can be difficult if the damage bill exceeds the original bond.
Quality landlord insurance covers property investors for both repairs due to tenant damage and missed rent while the premises are being fixed, but not all property investors are aware that the coverage exists – or what to look for when choosing a policy.
The $64 light bulb – and the need for proper receipts
A former tenant did not have to pay a $64 charge to change a light bulb because the receipt provided by a real estate agency did not include an ABN or other business details. The tenant may have won that battle, but she didn't win the war, as other claims of $3,200 were awarded against her.


There is no 'try' – when it comes to repairs, you need to fix the problem
A landlord has been ordered to compensate a tenant for inconvenience and lost amenity after a leak in a dining room went unfixed for almost a year– despite the landlord having sent a professional to try and make repairs. Compensation to the tenant was set at $35 a week and totalled $1,645.


Landlord lumped with more than half the damage bill – no receipt, no compensation
A tribunal has ordered a former tenant to pay his landlord more than $3,000 after the tenant left a rental property in a terrible state – with a broken window, stained carpets and walls, severe cockroach infestation, damaged blinds, a missing kitchen cupboard and rubbish in the backyard. The landlord had claimed more than $7,000 for damage repair, but was missing evidence and receipts for some items.


Tenant fall claim dismissed – tribunals don't always favour tenants
A tenant injured when he fell down stairs at his rental home has been unsuccessful in an effort to gain compensation for moving costs and lost income. The claim was dismissed because the tenant did not complain about the stairs before the fall or provide any expert evidence about supposed shortcomings in their condition.


Home not fit for habitation – don't lease out severely sub-standard properties
A mother, forced to share a bedroom with her three daughters because of leaking, mould, dodgy power points and ants in the other bedrooms, has been awarded $1,600 compensation, with a tribunal ruling the home unfit for human habitation during her two-month stay. The compensation included $600 for damaged possessions and $1,000 because she was unable to enjoy use of the premises. Moving costs were not covered.


Fix urgent repairs within three days – prompt responses are required
How long is too long when it comes to carrying out urgent repairs on a rental property? In one case, a tribunal found the answer was a maximum of three days. The repairs related to a dishwasher, toilet, washing machine and split system.


Receipts are not always enough – use photos, diaries and other back-up evidence
A landlord lost a bid to use $2,700 in hardware receipts to support his claim for repairs after evicting tenants. The landlord was only awarded $1,660 for the repairs after a tribunal decided he needed more extensive evidence to demonstrate the level of work claimed at the end of the 10-year tenancy.


Fence or fine – check all pool fences
Two property owners, whose pool fences were found to be deficient, were fined in the Werribee Magistrates Court and ordered to pay Wyndham City's court costs. One owner had to pay $3,340 and the other $4,820 – in addition to the cost of fixing the fences. Still, those owners were lucky – at least no-one drowned.


Bonds are inadequate– without landlord insurance, property investors are out of pocket


A Western Australian tenant who left a property with $6,000 worth of damage from pet urine and faeces had only paid $1,600 in bond, according to the Department of Commerce, which took her to court for failing to leave a forwarding address. She was fined $250 and ordered to pay court costs of more than $700.
Have you had an interesting tribunal case? Please use the comment section below to share them with us!
---
About Sharon Fox-Slater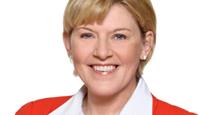 Sharon Fox-Slater is the general manager of RentCover, a division of EBM Insurance Brokers which insures 120,000 investment properties around Australia. With 20 years' experience in landlord insurance, Sharon's top priority is customer service and positive customer comments are her biggest marker of success. Despite leaving school at 15, Sharon has forged a ground-breaking career– she was the first woman to become a fellow of the National Insurance Brokers Association. Sharon was recently honoured to have been included in Insurance Business magazine's Elite Brokers 2013 list.