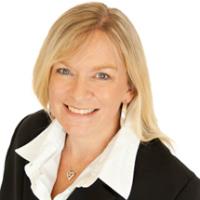 Sara Young from Realmark shares her tips in minimising your days on market.{jcomments on}

You're out of free articles for this month
To continue reading the rest of this article, please log in.
Create free account to get unlimited news articles and more!
Blogger: Sara Young, corporate director- property management, Realmark
I am seeing more and more tenants leave the rental market to make the switch to home ownership, taking advantage of low interest rates and rental vacancy rates continue to rise.

Last week in Perth, vacancies sat at 3.2 per cent, with 5,036 properties listed for rent, compared with 2,984 on the same week last year. These numbers are predicted to increase, putting more pressure on landlords and in turn, more pressure on property managers.
What can you do to minimise your days on market and reduce stress?
•    Ensure the price is right  
In many cases, rental prices will have stagnated or reduced.  Do your research.  Carry out a comparative market analysis and educate your landlord.  Keep your CMA on file to protect you from possible claims of misrepresentation, if prices drop further.
•    Market it
With so many properties currently being advertised, your properties need to stand out.  Advertise with professional photography and strong text.  You need to sell your property more than ever.  I often look at websites and am staggered to see the poor quality of images and texts that some property managers use.  In this high vacancy market, you cannot afford to be weak with your marketing.
•    First impressions count
Ensure your landlord has presented the property to its full potential.  The garden is the first thing people will see, so encourage your landlords to tidy gardens and mulch.  A fresh coat of neutral paint can give the tenants a clean blank canvas to create their home.  Ensure the property is clean and in good working order.
•    Home Opens and Inspect by Appointment
In WA we have been lucky enough to have a buoyant rental market for many years, with very low vacancy rates.  Unlike our Eastern State colleagues, many property managers have never had the need to do after hours and weekend viewings.  The pendulum has now swung in the tenants favour, and property managers will now need to put more time in outside of business hours.
•    Keep your landlord informed
Last year we invested in "Inspect Real Estate".  This has given us the tool to instantly advise landlords of inspection results, including number of applicants and their thoughts on the property and price.   Even if you do not have the luxury of an application such as this, you should be keeping your landlords updated of the leasing progress after every home open and at least every 2 days.
•    Negotiate -
Whilst we all want to achieve a high rent, it is best to consider all offers.  Ask your landlord  "Would you prefer a $10 per week reduction amounting to less than a week's rent over a 12 month lease or would you rather  have your property vacant for a further month?"  Tenants are becoming more knowledgeable and know what market rent properties will achieve.  They also know what other properties are available.  It is quite common in periods of higher vacancies that tenants put in offers and your landlords need to be aware of this.  In several cases, I have negotiated our letting fees with the landlord in order to get the property leased. A vacant property gives neither the landlord or the agent income, therefore, both the agent and landlord having an open mind to negotiation can ensure a reduced vacancy.
These few simple steps are often overlooked.  Can you tick all the boxes for your vacancies?
ABOUT THE AUTHOR
---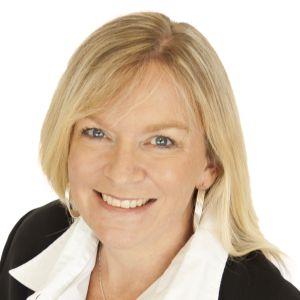 Sara Young is the corporate director of property management at Realmark.
Sara started her career in property management over 10 years ago and today advises and supports a team across 14 offices.
In 2006 Sara won the inaugural REIWA Award for Excellence in Property Management. She went on to achieve this again in 2012. These awards saw her represent WA in the National Awards for Excellence.
Sara strives to find innovative ways to streamline property management practice, enabling property managers to work smarter not harder. Sara is also proud to have helped Realmark create new innovative service practices, resulting in Realmark winning two 2013 Australian Business Awards as well as seeing Realmark secure a place in BRW's 2013 Top 50 Most Innovative Australian Companies.
Sara also has a passion for her team and was proud to train and mentor the 2013 Australian Real Estate Awards Property Management Rookie of the Year.