Michelle Williams of @home Property Management Solutions reveals how to avoid lengthy vacancies.

You're out of free articles for this month
To continue reading the rest of this article, please log in.
Create free account to get unlimited news articles and more!
Blogger: Michelle Williams, managing director, @home Property Management Solutions
TIMING
Number one rule… don't be tempted to start marketing too early! Sounds a bit backwards doesn't it? We commonly have clients request that we start marketing months in advance and above the market rent to "test the market".
The trouble with this theory is that 98 per cent of people now do their searching online. When you understand how online marketing works, you quickly realise how important timing and price is.
Think about how you search for anything online…you start with your favourite search engine and you type in your search, many people will then narrow down the search based on their requirements and budget.
They will then take a look at the first page of search results. How many do you think search past page one and two? Our latest stats suggest less than 30 per cent will check past page two; and worse still, only two per cent will search past page five.
This is the catch with timing because most renters are moving from one rental property to another, and the obligation is to provide 14 days notice to vacate. Most tenants don't give notice to their current landlord or agent until they have secured another property - and they will also be conscious of the overlap between properties to avoid paying double rent. In this case, it makes sense that you start marketing no more than 14 days from the available date.
PRICE
When the property is first listed on the major portals, it is sent out to a huge database on a 'property alert' to all of the people registered looking for homes in the area. On the major sites such as realestate.com this only takes place once, when you first list the property. If you get the price wrong you will miss out on the initial spike of interest where activity and exposure are at peak levels.
So what does this mean? If you advertise/market your property too early you will potentially miss the early enquiry because the move-in date is too far out for the potential renter. The property will move further and further down the list of search results and it won't be seen by consumers/prospective tenants regardless of how much you reduce the rent.
Of course there are ways that you can move the property up the list however it's a costly solution as the search portal providers understand how important it is to be placed well in the search results, so they will charge you accordingly.
PRESENTATION
The third element required to avoid a lengthy vacancy is presentation and quality marketing. The presentation of the online marketing should also reflect the 'actual' presentation of the property. If you are using marketing images taken three years ago, you better be sure that the property still reflects that condition. We often drive past for sale and for rent signs only to see the grass as high as the sign! First impressions are everything.
Then there are the online marketing blunders. One common mistake is listing a property with no internal images! Worse, listing the property with "photos coming soon". This is a BIG mistake, remembering that the property goes out to the mass market online when it is first listed!
Then you see some photos where it looks like some kind of atomic bomb exploded inside. If you are not able to present the property 100 per cent online, wait until it is - even if this means when it's vacant. If you present it poorly online you will not only reduce the chances of finding a tenant, you will likely find the wrong one!
You see, people no longer do the property hop and get around town asking for rental lists, they make their initial judgement and narrow down their search online.
ABOUT THE AUTHOR
---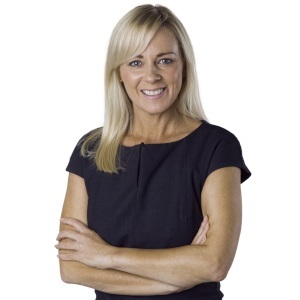 Michelle began her career in Property Management in 1997 as a part-time assistant property manager. It was not long before Michelle discovered this was what she was born to do. In 2009 she created @home Property to reflect her passion for the industry and commitment to service excellence. Michelle's love for property management is clear in her commitment not only to her clients and her team but also to the industry as a whole: she regularly shares her knowledge and experience with the next generation of property managers as a guest speaker at conferences throughout Australia and New Zealand.
In addition to multiple business accolades, Michelle's personal achievements include:
TCCI Tasmanian Owner Manager of the year 2011
Telstra Women's Business Awards (Finalist) 2012
AREA Property Manager of the Year 2013
REB – Property Management Office of the Year 2016