To be a success in today's ever-changing world and to deliver property management excellence, property managers need to revise what they do every day to meet and exceed the needs of property consumers.
You're out of free articles for this month
To continue reading the rest of this article, please log in.
Create free account to get unlimited news articles and more!
Blogger: Colin Rodgers, general manager of property management, McGrath Cronulla 

To deliver property management excellence you don't have to be the smoothest talker or the smartest kid on the block.
To deliver property management excellence you just need to master the basics – irrespective of your experience!
To get our heads around this concept we need to 'Revise Revise and Get Property Management Wise' so we can not only deliver property management excellence but also enjoy our job more.
Let's ask ourselves: How often do you revise everything that you do in your department and ask yourself, why do we do it, why don't we do it, how do we do it better and how would I like to do it?
Most property managers won't do this because they see it as going back to the basics, but hey, what's wrong with that? In suggesting going back to the basics the intention is not to insult your intelligence or your capabilities.
Over the past two years, I have asked property managers all over Australia what needs to be done to get their department on track to deliver property management excellence.
Overwhelmingly, most said that the fundamentals of their department need to be reworked and revised. You know what? They're right! If we revise the basics of our department, the rest will take care of itself. Sounds simple – well read on.
Before you can even start to think about the meaty stuff like upgrading your presentation materials and skills and having the best website in town, we need to get the fundamentals right.
So let's get started in overhauling the fundamentals of your department.
It's the initial contact with you and your office that landlords and tenants have that will make or break you, and gain or lose you business. This is the initial impact of delivering property management excellence.
It is vital for you and your department to have detailed procedures so everyone in your department, whether it is made up of two or 22 people, does everything the same way. I find it amazing that in a large number of property management offices the same tasks are done in different ways by different staff members within that office. What a recipe for disaster, and there is no way that property management excellence is going to be delivered.
Scripts and dialogues are the verbal procedures of your department. So scripts and dialogues need to be created so the same message gets across to the public in a consistent manner.
By applying the above to everything that you do, everyone within your department will be doing everything the same way and will be delivering the same message to the public. What you have automatically done by starting this process is building a theme of consistency into your department. Remember, consistency builds credibility, which in turn delivers property management excellence.
Before you start to think that this is all too hard, stop! There are only six fundamentals you need to address, and they are:
1 Showing prospective tenants properties
2 Processing tenancy applications
3 Signing leases
4 Inspections during the tenancy
5 Rent reviews
6 Lease expiry/renewal
In tomorrow's blog, I will look at the above six fundamentals in more detail, be sure to catch it!
---
About Colin Rodgers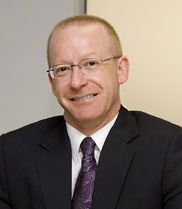 Colin Rodgers is the general manager of property management of McGrath Property Management Cronulla and is a property management trainer. Colin can be contacted on 02 8536 3470 or This email address is being protected from spambots. You need JavaScript enabled to view it.