Business development managers (BDM) are increasingly in demand as real estate agencies ramp up their efforts to gain market share in the uncertain economic climate.

You're out of free articles for this month
To continue reading the rest of this article, please log in.
Create free account to get unlimited news articles and more!
Blogger: Tara Bradbury, founder and mentor, BDM Academy
Business development is a combination of strategic analysis, marketing and sales with the objective to grow the property management department by establishing new relationships and increasing opportunities from existing clients.
What does a business development manager do?
The first aspect of a business development career is typically to identify ways to generate ongoing leads. You can do this by building new relationships, finding new ways to reach existing clients, or create a new product or service that is better and meets the needs of property investors.
How that happens exactly depends on how passionate you are about your career as a BDM. From my personal experience, I believe it is a combination of attending events and networking, building relationships with professional services, phone prospecting, self-promotion and becoming a follow-up expert.
What skills do I need in order to become a business development manager?
To be a successful BDM you at first need to have great sales skills and the right mindset. This includes confidence in relationship building, negotiating and creating trust. Knowing your products, the agency and understanding the real estate market is also a key part. You'll also need excellent people, communication and listening skills. Honesty and integrity are valuable attributes to have as people are more likely to do business with someone they already trust.
Why is the role of business development manager so important to the property management department?
Most principals are very conscious of the fact that an efficient and growing property management department is key to their long-term success. All principals want good growth in this area since the rent roll can pay the bills when sales are tight, and prove to be a great asset to sell when the principal is ready to retire or move on.
More often than not, principals will be immersed in day-to-day duties, managing the team's expectations, managing finance, ensuring cash flow and putting out fires with disgruntled clients. Stepping back from business is vital for growth as it gives the opportunity for new ideas.
Tara's 5 reasons why it is important to have a BDM:
BDMs think outside the box and are not afraid to test the market
BDMs are salespeople and understand the importance of flexibility. They work outside the normal 9 to 5 hours if it means they can secure or generate new business
BDMs are actively looking for new opportunities and are not afraid to embrace technology 
BDMs are the strong link between your property management team and your sales team
BDMs are lead generators, convertors and retainers
With the right structure and incentives the role of BDM has great career opportunities.
How much can I earn working as a business development manager?
In Australia and New Zealand I work with business development managers that earn anywhere between $60,000 and over $100,000 per year, depending on experience and incentive structure. The ones who are earning over $100,000 have a strong understanding of the BDM role and are committed to having a long-term career in the real estate industry. They have an ideal week in place and understand why having the right mindset if so important.
In the second part of this article I will cover what works, what doesn't work and why. I will also explain the BDM mindset and the way that you should be thinking in order to become successful and have an enjoyable long-term career.
ABOUT THE AUTHOR
---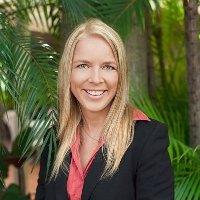 founder and mentor, BDM Academy
Tara commenced work as a trainee property manager following high school and after gaining valuable knowledge and experience became the business development manager at Wide Bay Prestige Properties.
Tara is dynamic, highly motivated and has a strong passion for business development. She has a very strong understanding and appreciates the importance of growth in the property management department.
Tara's major accomplishments include successfully securing 268 listings in one financial year and signing 30 new rental listings in one month.
In 2012, Tara won an all-expenses paid trip to Hamilton, New Zealand and spoke on a BDM panel at the REINZ National Conference.
Tara has previously spoken at the 2011 PPM National Conference about building your property management department and has written articles for the Property Management Journal and Real Estate Jobs Search, providing helpful tips for BDMs.
In 2013, Tara started the BDM Academy and has been contracted to consult for a variety companies throughout Australia and New Zealand. Tara's vast wealth of knowledge in property management growth is sure to interest real estate principals who are looking to grow their most valuable asset and income stream, their rental roll.