I have been trying to get a definitive answer to this question for a long time…
You're out of free articles for this month
To continue reading the rest of this article, please log in.
Create free account to get unlimited news articles and more!
Blogger: Jarrad Mahon, director, Investors Edge Real Estate
I don't have one yet, but here are some pros and cons to each approach, outlining what situations can work for you.
Recruiting a property manager with past industry experience
I have recruited property managers with current experience and they have been stuck in their ways — not open to change and learning — and have ultimately not worked out. This is not to say that an existing property manager can't possess those qualities, but in my experience, the longer they are in the role, the less chance I have of finding someone who is still open and adaptable enough to rise to my standards. So I believe someone needs to already have the high standards and productive habits ingrained in them, or it's a near impossible task to change and train them.
However, when you find that rare manager who does have the same standards and values as you, it can be a real easy and quick process to get them up to speed on your unique ways of doing things. This type of person can be ideal to hire if you are already over capacity and in a real short-term need for a manager, but be prepared to pay a premium for them!
Recruiting a property manager with no industry experience
I have had great success recruiting people with good life experience and the right personality type and attributes for the role and then training them on our way of doing property management.
This has required an incredibly good training program, well documented procedures for every task and in our case, we also have someone part time in a training role so that the training burden is not carried by our property managers. Without someone in a training role, the licensee/director will need to take it on, and that will take you away from working on the business, so it depends where your priorities lie and what you enjoy doing.
The real benefit of this approach is that if you get the right person suited for the role, you can then mould them completely to your way of doing things. It is with this approach that we recruited, trained and groomed out current REIWA Property Manager of the Year. The training and development can be intensified and they can be fully up to speed in six months, and in our case, the best property manager in Perth in two years.
This approach requires the business to take a long-term focus. You have to recruit and train three to six months ahead of when you need a property manager to be up to full capacity. When taking people on at an entry-level assistant position, you need to pay them an entry-level wage that quickly scales up as they become productive. However, for two to three months, you'll be investing more than what you'll be getting with regard to the output. As your agency gets bigger, the investment in future property managers becomes more manageable and for me, this is my preferred approach because when it works, the results are truly amazing.
ABOUT THE AUTHOR
---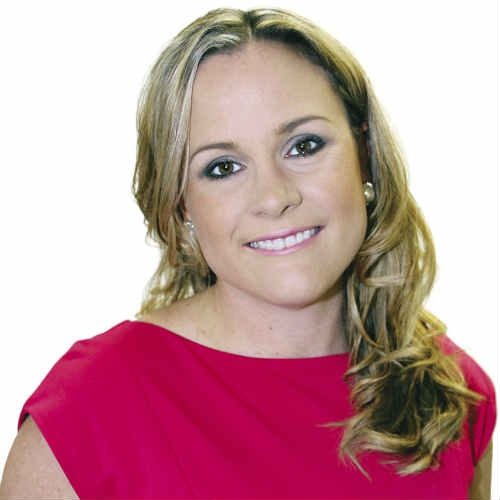 Loretta Morgan has over 17 years' experience in the property industry, ranging from managing residential real estate to major commercial and industrial portfolios for private and institutional investors.
Loretta was a finalist in the 2011 REIQ Awards for Excellence - Commercial Property Manager of the Year category and also a finalist in the 2013 REIQ Awards for Excellence - Residential Property Manager of the Year. This year, Loretta was a finalist in the Sunshine Coast Business Women's Network - Young Business Woman of the Year, regional finalist in the Australian Institute of Management Excellence Awards and finalist in the Sunshine Coast Business Awards.
Loretta is also a member of the REIQ, Young Industry Professionals Advisory Panel.