I recently attended a one-day property management event aimed at helping owners and their staff build better businesses and teams.
You're out of free articles for this month
To continue reading the rest of this article, please log in.
Create free account to get unlimited news articles and more!
Blogger: John Goddard, general manager of marketing and sales at Rockend
It was well organised, attended by over 170 delegates and it included some very interesting presentations. However, I was shocked when one presenter, a business owner, shared some of his views on building relationships and retaining staff. The comment that really shocked me was one that indicated that he appeared proud that the tenure of his longest-serving property manager was six months. This is not a small business and this belief seemed counter to all I have learnt over the years as a leader and manager. To think that a high employee churn rate is good for business is just plain wrong.
I understand it's important to move on staff if their skills and behaviours do not meet the needs of the business and its culture. Obviously you need to move fast once you have made a decision that the individual cannot or will not accept that some change is required. But I also understand that people are the most important asset in a business and if you help them develop and learn and create a positive workplace you will retain them and see your business prosper. At Rockend we have a KPI to lose less than 10 per cent of our workforce each year through "regrettable loss". If people do not perform or fit in through poor hiring choices we help them move on. I am sure most businesses do the same.
If you did attend the same event as me, I suggest you hire carefully to pick the right people and then invest in them, to build skills and a loyalty to the team, business and its clients. During my time at Rockend I have always worked to build a strong team to perform at a high level over the long term.
This will be my last post from Rockend as GM and CEO to 2012. My transition responsibilities will end at 30 June and I will be starting a new CEO role in the health technology sector. I am looking forward to the new challenge but I will miss the team we have built and the thousands of clients we have added to the Rockend family over 10 years. My proudest achievement here is the very high engagement of our staff and the loyalty they show to each other and our clients.
Keep building great businesses.
---
About John Goddard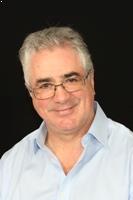 John has been with Rockend since 2004. He is a chartered engineer with a BSc (Hon) from the University of Hertfordshire in Industrial Engineering and an MA in Research Methods from Macquarie University. Prior to joining Rockend, John held engineering, consulting and sales leadership positions in companies including BOC, Coopers & Lybrand, Hewlett-Packard and Telstra.
During his time as CEO, John led Rockend through a period of significant change to become the clear market leader in property and strata management software solutions. Client numbers increased x 3, revenues x 5 and net operating profit x 8. Improvements were achieved through six main strategies: a complete brand refresh; development of a national sales team; recruiting and developing a new leadership team; building a customer service culture second to none; deploying a companywide CRM/ERP platform, and most important of all, implementing innovative staff engagement and development programs.
As the current general manager of sales and marketing, John's continuing priority is establishing successful business partnerships to help real estate and strata management businesses grow and maximise profits.