How long is too long for a property to be sitting vacant? One week? Two weeks or three weeks? Over the last couple of months I've seen some areas across Australia have vacancies for up to almost four months.
You're out of free articles for this month
To continue reading the rest of this article, please log in.
Create free account to get unlimited news articles and more!
Blogger: Deniz Yusuf, BDM and coach, bdmcoach.com.au
It's the most stressful time for an owner when their property is sitting vacant, and agents need to ensure they are doing what they can do solve the problem.
Now who's responsible for properties being vacant so long? Some people will just blame the market as it's easier to do this…..what about the listing agent? What about the property manager? What about the presentation of the property, and even the marketing?
There's too many factors to consider in the situation for anyone to just put their finger on it and say it's A, B or C. Ok my first reaction is "price" as most people would just rattle off and say you need to reduce the rent. Yes, this is a big factor and will help, but does this solve the problem? If you have a property and you're trying to achieve $500pw and you started marketing at $400pw, no doubt the property will attract more people with the reduction.
Now what about the BDM? Are they on the ball in selling what return they say they can achieve? Are they over appraising a property to get the listing? What evidence are they giving to owners on the returns? It's not what's advertised at the moment that determines the return, as most properties end up getting a reduction anyway, it's what properties have JUST leased for, what prospective tenants are willing to pay, and they determine the market. Give owners feedback on how many people attended other vacancies and what price those are set at. If next door is the same house and is $30 less, but getting more people at opens, it's your job to tell your current owner to help put a reduction in place. If you have IRE you can send them a Boss report, live evidence of the numbers of people looking at vacant properties.
To help ensure that you can attract as many people as you can to your vacant properties, have a standard of marketing in place, (this also includes, if your current tenant that's vacating isn't the cleanest, don't arrange a viewing while they're still in the property). An example of a couple of things your standards should be are: no spelling mistakes, minimum number of photos, location shots, look at online 24-hour booking systems such as InspectRealEstate and tell prospective tenants why they should be renting THIS property.
Now while a property is being rented, the property manager should also be keeping your landlords up to date on the current markets, so when their property does become available for lease again, they're prepared for the "Oh we won't get that rent again". When you do a routine inspection, give your owners an updated rental opinion on the property, highlight the area and when you call them reminding them or make it known that the market's slowed and we are glad that we achieved what we did for them at the time. When the property becomes available next, give them an updated rental comparable market analysis and have your previous rental recommendations that you did throughout the year on the property while it was tenanted at hand.
If you would like a copy of a "how to rent hard properties" checklist, email me at This email address is being protected from spambots. You need JavaScript enabled to view it.
---
Deniz Yusuf, BDM and coach, bdmcoach.com.au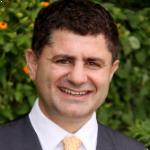 Deniz Yusuf was a BDM for Integrity Real Estate on the South Coast of NSW. He listed over 900 new managements in a 4 year period, with an astonishing 317 in 2012 and was awarded the best BDM two years in a row with Leading Property Managers of Australia during his time as an agent. Deniz is now a coach and mentor to agents across Australia and New Zealand through BDMCoach.com.au. Find out more about Deniz and his Coaching services at bdmcoach.com.au
{jcomments on}