You're out of free articles for this month
To continue reading the rest of this article, please log in.
Create free account to get unlimited news articles and more!
If you take the time to nurture your contacts good things can happen. They potentially will give you referrals and ultimately become your clients.
Blogger: Tara Bradbury, founder and mentor, BDM Academy
In order to achieve this you need to:
Meet with them:
Make introductions for them
Give them useful ideas
Send them information
What you can achieve in return:
They will start to like and trust you
Consider you the expert in your field
Remember you when opportunities arise
But each person requires the right touch. 'Drown' them with too much attention (by being a pest) and they will disappear. 'Starve' them with too little attention, and they'll forget about you.
Now is the time to make a list:
Start by prioritising your contacts. Rank them as 'hot', 'warm' or 'cold' by the strength of your connection. Go through your database and review each contact to determine the appropriate level.
How well do you know him/her?
How often do you meet/speak?
How often do you refer one another
How helpful could he/she be for your business?
Do you have the right touch?
Now that you've prioritised your contacts, determine the right touch for each level. First, think about your goals:
Hot contacts – Get regular referrals and advice
Warm contacts – Stay visible and get periodic referrals
Cold contacts – Stay visible and prompt them to contact you
To nurture your hot contacts, you need to be in touch regularly (at least monthly) with referrals and ideas for them. Connect with your warm contacts at least quarterly at networking meetings, one-on-one, or via the phone. Stay in touch with your cold contacts with your newsletter.
Ways to care and feed you contacts with knowledge:
Meet one-on-one – This is a great (but very time-consuming) way to connect with your hot contacts and selected warm contacts
Meet at events –This is an efficient way to stay in touch with all your contacts
Make introductions – This may be the most powerful tool in your networking opportunities
Pick up the phone and surprise a contact with a phone call. This can have real impact without consuming a lot of time
Send articles and event notices – Forward articles and notices regularly. You can showcase your expertise and stay visible
Send a newsletter – A monthly newsletter is a great way to reach all your contacts
As you can see, with little effort you have the ability to maintain strong relationships with all your contacts and all it takes is a little time to ensure you understand each individual's needs. To expand your database opportunities further and have the chance to become the next BDM Academy Apprentice of 2015, go to our website www.bdmacademy.com.au
ABOUT THE AUTHOR
---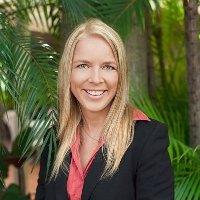 founder and mentor, BDM Academy
Tara commenced work as a trainee property manager following high school and after gaining valuable knowledge and experience became the business development manager at Wide Bay Prestige Properties.
Tara is dynamic, highly motivated and has a strong passion for business development. She has a very strong understanding and appreciates the importance of growth in the property management department.
Tara's major accomplishments include successfully securing 268 listings in one financial year and signing 30 new rental listings in one month.
In 2012, Tara won an all-expenses paid trip to Hamilton, New Zealand and spoke on a BDM panel at the REINZ National Conference.
Tara has previously spoken at the 2011 PPM National Conference about building your property management department and has written articles for the Property Management Journal and Real Estate Jobs Search, providing helpful tips for BDMs.
In 2013, Tara started the BDM Academy and has been contracted to consult for a variety companies throughout Australia and New Zealand. Tara's vast wealth of knowledge in property management growth is sure to interest real estate principals who are looking to grow their most valuable asset and income stream, their rental roll.