The new financial year is the ideal time to think about what you want your business to look like in 12 months' time.
You're out of free articles for this month
To continue reading the rest of this article, please log in.
Create free account to get unlimited news articles and more!
All good businesses are based on a solid foundation which is the result of careful planning and execution. Make the time to look forward and write down a simple plan to reach your vision for a year from now.
At Rockend we use the Balanced Scorecard method, which is a simple template that outlines key activities and milestones required to meet our goals. The Balanced Scorecard is broken into four areas.
Financial goals
Setting a financial target is the first thing most people do, but creating a plan to reach the target is often left out. Consider your different revenue streams; which ones will grow, remain static or possibly decline? How will these revenue streams contribute to your overall goal?
Customer-focused goals
What do you want to be able to offer your customers in 12 months that you are not offering today? This could include cross selling to existing customers, implementing a satisfaction survey (which a goal to reach a certain score) or providing more self-service options for clients.
Staff learning and development goals
People are your most important asset. How can you help them grow to become better property managers? Consider implementing a defined training budget. This may include a target for hours available for training each month and coaching/mentoring programs.
Process goals
Having a solid set of processes is fundamental, but it is also important to review and improve processes as often as possible. You could create process goals based on a specific project such as reducing the time to respond to owner/tenant requests or implementing electronic document management.
It is important to share the finalised plan with your staff. If you can show a clear link between their contribution and the impact on the company's overall goals, you can improve engagement and empower your employees to make a meaningful contribution. Make sure you maintain the plan throughout the year and measure any milestones at regular intervals. Staying focused is key to the success of your plan.
ABOUT THE AUTHOR
---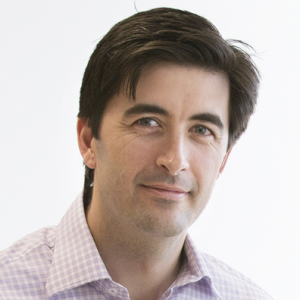 Alister Maple-Brown is the CEO of leading property management software provider, Rockend.  After completing his BA in both Australia and the United States he worked on Capitol Hill in Washington, DC followed by two years as an analyst, trainer and business development manager in the worldwide sales division at Inktomi, a rapid growth software business in Silicon Valley, California.
Alister has been with Rockend since 2001 and as sales manager grew new business revenues by 40 per cent over the years before moving into the marketing team until 2007. For the following three years he led the product development team before moving to the role of general manager of PropertyTree, Australia's first cloud based property management solution. In mid-2012 Alister became CEO of Rockend.
Alister is dedicated to the development of innovative technology which will become even more central to Rockend's future progress in the property industry.