Tenant issues can be a major headache. But being proactive and anticipating problems before they get totally out of hand can make a big difference.
You're out of free articles for this month
To continue reading the rest of this article, please log in.
Create free account to get unlimited news articles and more!
Landlords and property managers can do a great deal to prevent problems even before a tenancy begins by setting the rent at a fair market value, screening the tenant, preparing the property and removing hazards.
Nonetheless, problems arise. Here is how to deal with the terrible 10.
Non-payment of rent
Number one on any landlord's list is non-payment of rent. It is important to monitor late payments and arrearages closely, and begin to issue notices and take other enforcement action as soon as provided in the lease. You do not want to create the impression of "wiggle room" as far as the rent is concerned. For the disorganised tenant, a direct debit arrangement may solve the problem. If the tenant is chronically late, landlords can apply to the NSW Civil and Administrative Tribunal for an order that the tenant comply with the terms of your agreement.
Subletting requests
A tenant may ask permission to sublet or transfer the tenancy. This may be a reasonable and responsible way to deal with a new job or another change in circumstance, but subletting or transfer may be done only with a landlord's consent. You should screen the subtenant as you would a tenant, asking for references, verifying monthly income of at least two and a half times the rent and checking the residential tenancy database.

Additional occupants
his is hardly an uncommon situation in an era of flexible households. Remember, however, that additional occupants who are not on the lease, whether they are long or short term occupants, are simply guests. The tenant on the lease remains responsible for rent and damage. You may refuse permission if the result is overcrowding, and you may ask a troublesome guest to leave.

Complaints
There is a big difference between the chronic complainer and the tenant about whom the neighbours complain. You may be able to deal with the former with prompt attention to maintenance and repair issues, but make sure that you document all interactions. The latter may be more difficult. People who are affected by a tenant's behavior, whether landlords or neighbours may request a hearing at the Residential Tenancies Tribunal. If you suspect dangerous or criminal activity, like the operation of an illegal drug lab, do not hesitate to involve law enforcement.

Damage
You are entrusting the tenant with a valuable asset. Normal wear and tear is your responsibility. Beyond that, however, it is on the tenant's ticket. Be sure that the terms of the lease permit you to evict for serious damage and review the amount of the rental bond and adequacy of property insurance coverage. If you discover serious damage in the course of a routine inspection, insist that it be repaired promptly before the situation develops into a skip-out.

Entry and inspection
Entry generally requires advance notice to the tenant that will vary with the reason and the location. In NSW, for instance, no notice is required for emergency repairs and ordinary repairs require two day's notice. Routine inspections require seven days written notice and are limited to no more than four per year. The tenant need not be present for the inspection or repair, but you should not enter the property if only children are at home. If you are selling the property and want to show it to prospective buyers, you must give the tenant two weeks advance notice of the visit.

Skip outs
What should you do when your tenant mysteriously goes missing? Usually this is not a complete surprise, having been preceded by any number of other problems, including non-payment or late payment of rent. A landlord with full name, date of birth and employer information may be able to trace a missing tenant, but the hunt may be pointless if the tenant has few assets. It is far better to act immediately when arrearages first accrue or damage occurs. Adding to the injury, landlords may have to store abandoned belongings for a period of several weeks or longer in the case of documents. These cannot be held against back rent.

Eviction
If tenants fall more than 14 days behind in NSW, landlords may serve them with a termination notice. It is best to apply to the tribunal for a termination order at the same time. Be sure to work closely with your lawyer on eviction matters.

Return of bond
On departure, tenants will expect the return of the rental bond. Landlords may make claims against the bond for unpaid rent or damage beyond fair wear and tear. A landlord should, however, be prepared to justify the claim with invoices and receipts.

Sale of premises
If the new owner requests a vacant property after the contracts have been exchanged, the seller must notify tenants of the need to relocate. In NSW, the notice period is 30 days prior to the end date of a fixed-term agreement or 90 days for a periodic agreement.
Disputes between landlords and tenants will arise, and both parties have rights and legal protection when this occurs. The Residential Tenancies Act should be your most basic resource in dealing with tenant issues. In New South Wales, Fair Trading's dispute resolution service may also resolve many residential tenancy problems. Nonetheless, the best way to deal with tenant issues is to prevent them, or to address them promptly before they get worse.
---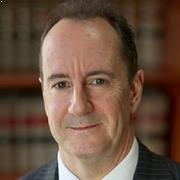 Rolf is managing partner of Owen Hodge Lawyers. He has been in the legal practice since 1986 and a partner of Owen Hodge Lawyers since 1992. Rolf focuses on assisting clients to proactively manage legal responsibilities and opportunities to achieve competitive advantage. Rolf concentrates on business planning and formation, directors' duties, corporate governance, fund raising and business succession. His major interest is to assist business owners and their financial advisers plan and implement strategies to build and exit from successful businesses.