Carbon monoxide, or 'the silent killer' as it is often called, is a highly poisonous, colourless, odourless and tasteless gas that is caused by faulty or unserviced gas appliances.
You're out of free articles for this month
To continue reading the rest of this article, please log in.
Create free account to get unlimited news articles and more!
But as fatal as it can be, it can also be easily prevented with regular maintenance and by recognising the signs and symptoms of when carbon monoxide is present. To ensure you are protected as a property manager, landlord and tenant, here is what you need to know to prevent and quickly identify carbon monoxide poisoning.
What you need to know as a property manager and landlord
The Residential Tenancies Act 1997 requires a landlord and property manager to ensure rented accommodation is maintained in "good repair". This includes all gas appliances provided by the landlord that must be safe to use and properly maintained.
Failure to ensure gas appliances are properly installed and safely maintained every two years, according to the manufacturer's instructions, can not only be harmful or fatal to your tenants, it can also cause extensive property damage, expose you both to legal action and jeopardise your landlord insurance.
It's just not worth the risk, especially when it can be so easily avoided. To protect yourself, your property, your business and your tenants, here are five tips to follow as a landlord and property manager:
1.     Have gas appliances installed by a qualified gas fitter
2.    Install a carbon monoxide alarm, like smoke alarms these save lives
3.     Have gas appliances serviced every two years by a qualified gas fitter
4.    Ensure there is adequate ventilation around gas appliances
5.    Act on tenants' concerns quickly
What you need to know as a tenant
While gas appliances are one of the most effective and energy efficient ways to keep warm indoors and out, there are certain risks you need to be aware of, and carbon monoxide poisoning is one of them.
While it is almost impossible to detect, it can give you subtle symptoms and signs that it may be present. Symptoms of poisoning start like the flu, you can experience headaches, tiredness, nausea and vomiting, which can lead to confusion, unconsciousness and death in high doses.
The challenge is that gas appliances are used more frequently during flu season, resulting in the symptoms of carbon monoxide poisoning going undetected or misdiagnosed as the flu. This is why it is vital to monitor your family's health. If symptoms persist or you improve when you are away from home but feel worse when you return, carbon monoxide may be present.
To protect yourself and your family here are five tips to follow as a tenant:
1.     Ask when gas appliances were last serviced by a qualified gas fitter
2.    Request a carbon monoxide alarm, as said above these save lives
3.     Only use gas appliances in the way they are intended, don't bring outdoor appliances indoors
4.    Report your concerns promptly and in writing. Don't hesitate to follow up, your safety could be at risk
5.    Know the signs when carbon monoxide might be present
How to identify if carbon monoxide might be present in your home
For the safety and wellbeing of all involved it pays to know the signs that can present themselves when carbon monoxide is in your home or investment property.
If you have:
·       Pilot lights that frequently go out
·       Excessive condensation
·       A blue flame that starts to burn yellow or orange
·       Sooting, or yellow or brown staining around your appliances, ceilings or walls; and/or
·       Improved health when you are away from home but worsen on your return
Carbon monoxide may be present and you need to report your findings to your property manager and landlord immediately.
As a property manager or landlord, if you know the gas appliances in an investment property are due for a service, organise a qualified gas fitter to inspect them as soon as possible - you might just save a life.
---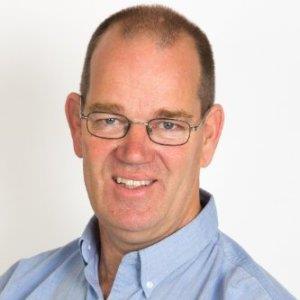 Frans Sterk is a qualified gas fitter, carbon monoxide specialist and the owner of Gaswatch. For more information and safety tips on carbon monoxide head to www.gaswatch.com.au.