It's the question we all get, many of us on a daily basis: "Why do I need a property manager?"
In our Perth office, it is possibly the most common of all questions we get from newbie landlords. As far as I'm concerned, it is a legitimate question and one you better be able to answer. Property investors want to know that you are going to be worth the money they spend on you.
Luckily for us, we are worth far more than the investor is going to pay us. The investor will profit by having a professional property manager run his property. It is our job to communicate that fact to them. Here is a taste of what we tell our prospective clients who want to know if they can trust us with their investment property.
A professional property manager saves you money
A professional property manager saves money for the investor. We attract and find good tenants. We keep the tenants satisfied and paying their rents on time. We keep a close eye on the rental market and always ensure that your home is producing the maximum revenue that it can produce in the current market.
We also monitor your property and nip potential maintenance problems in the bud before they can become costly. We put your home on a preventative maintenance schedule to keep it from deteriorating. We make sure that your property is compliant with all regulations at all times, thus avoiding costly fines.
A professional property manager saves you time, energy and hassle
It is the property manager's job to handle those 2am phone calls for stopped toilets. We know who to call and how much they should charge to do the job. We are the ones to take all the time to advertise your property, screen and interview all prospective renters. We show your home after hours and on weekends at a time that best suits them.
Property managers collect the rents and put them in your account for you. We handle every facet of renting so that you never have to personally contact a tenant. You don't need to listen to any sob stories about why the rent is late. We do all of the communication so that you don't ever become emotionally attached to your renters and put yourself in a vulnerable position.
A professional property manager protects your property
We protect your property for you. Not only do we keep it maintained, but we conduct periodic inspections and make sure the results are thoroughly documented. We maintain regular contact with your tenants which helps lessen the chance of a tenant damaging property through neglect or misuse.
We also remind you of things like insurance to make sure your property is fully protected in the case of a fire or a natural disaster.
DIY vs professional property management
One of the little-known factors here is that professionals always get the job done right. Unfortunately, the failure rate for DIY property managers is fairly high. When I was an engineer and amateur investor, I managed my own properties. I failed miserably because there was too much on my plate.
So, how much are you worth? Here is the closest estimate I can make:
How much is the difference between success and failure worth?
ABOUT THE AUTHOR
---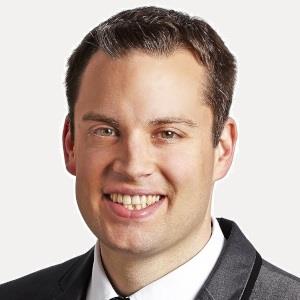 Jarrad Mahon is an experienced and passionate property investor, real estate agency owner and the "go to" for Perth property investment insights and practical strategies wealth growth in today's market.
Over the last seven years he has used his engineering background to build and refine WA's most award-winning property management business with a unique investor mindset.
Jarrad thrives on helping hundreds of clients every year to get the best property returns while avoiding costly mistakes. He has learned by investing all around Australia and using a variety of value-adding strategies.
Jarrad has recently been named in the 'top 40 business owners and entrepreneurs in WA under the age of 40' and he is a regular contributor to a variety of property investment and industry magazines.
Make sure you never miss an episode by subscribing to us now on iTunes
And dont't forget to leave REB a review!

Listen to other installment of the Real Estate Business Podcast