You're out of free articles for this month
To continue reading the rest of this article, please log in.
Create free account to get unlimited news articles and more!
We are seeing a growing trend in the property management market at the moment and unfortunately, it is the consumer that is often being eaten up and will ultimately be paying the price. 
Blogger: Suzannah Toop, head of property management, Toop & Toop Real Estate 
The average size of an agent's property management business has grown from 375 in 2009 to 508 in 2014, which is an increase of 35 per cent. New agencies are jumping on the investing bandwagon and through the use of specialised banks are obtaining the relevant funding for acquisition of rental businesses. This is making it easier than ever to acquire, yet these businesses are harder than ever to run!
This latest trend has created two distinct types of agencies in the market. 
'Size matters' agencies are borrowing big to buy rent rolls and are 100 per cent focused on obtaining mass numbers of rental managements in the market. These agents are new entrants, who want size, quick.  
Then there are those that can best be described as the 'sandwich board agent'. These are opportunistic real estate agents who are advertising unsustainable low fees on sandwich boards, billboards and even neon signs. These agents are emerging across the country, taking advantage of the 'size matters' agencies, who are buying up big (and paying top dollar). They are proactively drawing in clients with incredibly low fees to list quickly, ready to be packaged up for sale. It is made to look very attractive to investors, who are unaware of the actual game plan.
Dan Evans, national head of real estate in Macquarie's business banking division, has said in an interview with Residential Property Manager, that "the growing importance of property management to agencies is leading to greater demand for these properties, causing downward pressure on management commission rates as agencies compete for business". What has failed to be mentioned is that many of these real estate businesses are being forced to take shortcuts, reducing the quality of management. 
The piece of the puzzle that isn't obvious to investors is that the emerging 'sandwich board' agencies are looking purely at the capital sale of those investors' managements. There is no sustainability in the 'managements' but the resale is very lucrative indeed.  
With 30 years' experience in residential real estate, we have seen trends and fads come and go. So what does this one mean for the consumer?
Tread carefully.
A standard clause of residential management agreements is 'assignment'. This provides the agency with the ability to assign their interest to another party in the event of the sale of the rent roll, liquidation, etc. Should a client not wish to go with the new agent, standard restrictions on termination applies, such as a minimum notification period or termination fees.
With the lowest vacancy rates in the country, currently at 1.65 per cent, Adelaide's rental market is holding strong. Investing in residential property is becoming more and more popular, and ensuring this is done correctly is increasingly important. 
When looking at your agent, longevity is the key to survival.
ABOUT THE AUTHOR
---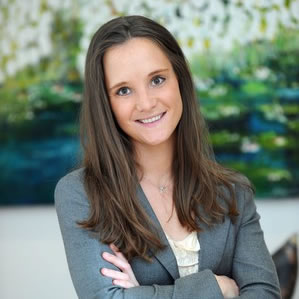 In 2010, Suzannah completed a double-degree with a major in finance and property, as well as achieving honours in law. Suzannah was then accepted into the AMP Capital Graduate Program in 2011 and joined the property investment team in Sydney. During this time she commenced her College of Law studies and was working alongside an in-house solicitor gaining experience in the transactions team, focusing on due diligence. Having spent 18 months working alongside fund managers, commercial valuers and property developers, Suzannah returned home to work in the family business in mid-2012 and is now head of property management at Toop&Toop.