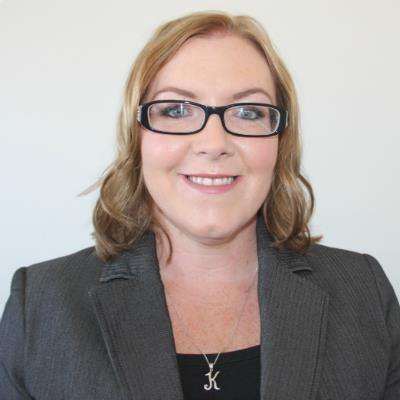 You're out of free articles for this month
To continue reading the rest of this article, please log in.
Create free account to get unlimited news articles and more!
Do you ever go grocery shopping and then tell the checkout operator that you will pay next week because you didn't get paid this week, your grandma died (the one that died already), or you had to pay car rego (that you knew about for a whole year)? No you don't, because the shop wouldn't allow this to happen. 
So why should you allow tenants to use these types of excuses and plenty more when they don't budget correctly and have the funds available to pay their rent when it's due? Yes, I have a heart, and I do accept that sometimes we do have those tenants who break the rent payment cycle on the odd occasion, due to a death in the family or something extreme, so I'm not really speaking about those types of tenants. I'm really referring to the habitual late payer, and I know we've all had them from time to time. But rather than seeing them on your arrears list, work out a way to create a strategy to get them off there! Here are some tips to help minimise your rent arrears:-
1.       It all starts when the tenant moves in 
I encourage you to complete a full tenant induction (don't get this confused with just a lease sign-up appointment). The induction will cover every single thing relating to your individual office operating policy that concerns their tenancy, especially arrears. At this induction meeting you have the controls and you can firmly explain face to face with the tenants that your office has a zero tolerance for arrears policy. Take the time to explain and confirm how this will personally affect them as tenants should they fail to meet their obligations as per your state legislation and their signed residential tenancy agreement. I would suggest not to sugar coat your explanation, this is serious stuff. Their arrears affects everyone, not just them! It's their tenant ledger, your investor's mortgage repayments, along with your agency commission! It doesn't just stop at the fact they didn't pay or missed a payment!
2.       Instruct the tenants that if they become aware of their inability to make a payment before the due date, they get in contact with you!  
This way, they are being not only informative, but it allows you to help them create an action plan for the next few payments to assist them get back in advance. It also allows you to be as transparent as possible, and notify your investor of the tenant's mishap, your plan to resolve this promptly, and the steps that will be taken if the tenant doesn't come through with their commitment plan.
3.       Constant communication is the key to keeping arrears to a minimum
Have an arrears procedure/checklist which applies to everyone! If/when I have tenants in arrears my arrears procedure and action checklist starts from when they become just three days in arrears! I find if you chase arrears in day one or two of arrears status, this could just be a bank transfer delay, and you could create more work for yourself, and more importantly, unease and stress between yourself and your tenant. 
If you wait any longer than three days overdue, the arrears will grow rapidly and the tenants will get too far behind to be able to help themselves. If the tenants don't realise they missed a payment, three days overdue is a good time for a 'friendly courteous reminder' such as a quick SMS message. Depending on state legislation, as Queensland for example can serve a Breach Notice at eight days, whereas in NSW it is 15 days before a Notice of Termination can be served. The steps after that I would recommend are: an email, followed 24 hours later by a letter, both of which are recorded on the action/conversation diary so it shows on their ledger; then a final letter informing them to expect the notice and/or perhaps prepare for vacating.
4.       Send/email regular copies of tenant ledgers and status reports to tenants who are in arrears 
The ledger, especially with all your arrears contact actions, might make them realise just how many times you are having to remind them to pay their rent. You can explain that this is their rental reference that they can take with them for any future tenancies, because your office doesn't provide written references as such, so it's time to make it look good, before it's too late.
5.       Your trust accounting software might have a built-in component for tenant online portal access, this way your tenants can access their own data 24/7 when it suits them 
They can do such things as checking their paid to dates, their ledger history, if they have any invoices (for, say, water usage) that are overdue etc…  Give the tenants the capabilities to check up on themselves without having to call you!
6.       Ask your boss to include a KPI based on rent arrears 
Yes, arrears control is part of your job as a portfolio/arrears manager, but it's not always as simple as that, so a KPI could be just that little extra incentive to drive to have the best paying tenants. 
7.       If you're the competitive type; have weekly mini-arrears competitions in your office, and select prize winners each week - not just the person/team that has the lowest number of arrears, but perhaps the person/team who finally got that habitual late payer off the arrears list 
Make arrears fun.
Good luck at working each and everyday to have a ZERO ARREARS BALANCE. I can assure you that if you follow my helpful tips, this will happen. It's not a matter of if - but when! Be certain to let me know when you reach a zero arrears status. It's a great goal and something to be extremely proud of.
ABOUT THE AUTHOR
---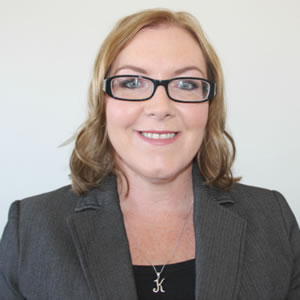 Kelley has been involved in real estate property management since 1994, and without even realising it, is now in her 20th year in the industry. It was in 2009 that she decided to start her own agency, Property Management HQ, which operates on the Central Coast and Hunter Region of NSW; and five years later Kelley opened another office, PMHQ Property Management, in East Brisbane. Her offices specialise in purely 100 per cent property management - focusing on this field alone is fun, challenging and rewarding all rolled into one. Just recently Kelley was a conference speaker at the Leading Property Managers of Australia (LPMA) Conference on the Gold Coast.