You're out of free articles for this month
To continue reading the rest of this article, please log in.
Create free account to get unlimited news articles and more!
Do you want to do your clients and yourself a disservice? Well you will if you don't give them the right advice.
How many times have you caved and taken on business contrary to your values and business standards.
If you have ever done this, which I'm sure you have at some stage, it will feel like you have woken up with a hangover thinking 'what the hell have I done'. You wouldn't have done your job properly and you'll be constantly chasing your tail.
You won't be helping anyone by taking on business just to please the client or secure the business. You'll end up losing it anyway or having disgruntled clients because you're too gutless to stand up and tell the client what they need to hear - instead you tell them what they want to hear.
How many times have you said 'Yes, I'll list our property at this price' or 'Yes, I'll drop my commission to that', only to find that you've robbed yourself and you'll probably end up losing the business anyway. What kind of negotiation skills are you showing the client if you let the client take control of you?
Believe me when I say, that you will always earn the respect of your clients, and also your work colleagues, when you learn to stand strong on your business values. Learn to tell your clients what they need to hear to get them the right result, why you're the man for the job and why you charge what you charge. Showing the client value and giving them the right information will win you the business, or if it doesn't and they choose another agent, they will remember what you told them and what you did and probably come back to you.  
Your job is to help clients and give them value, not hinder their progress to get the results they need to achieve.
So in closing, show the value, give your clients the right advice and help them.  
Some may not want to listen to you, they may be blind-sighted by the BS that other agents have told them or what they think they know; or they will listen to you, take your advice and they'll be grateful for the rewards that they reap through their property journey because you gave them the right information to get the right result.
It will also feel great when you work with clients that you love and that love you because you've had the guts to tell them the truth and give them the right advice.
ABOUT THE AUTHOR
---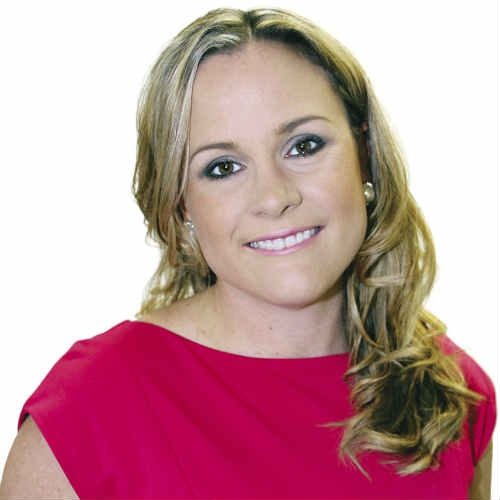 Loretta Morgan has over 17 years' experience in the property industry, ranging from managing residential real estate to major commercial and industrial portfolios for private and institutional investors.
Loretta was a finalist in the 2011 REIQ Awards for Excellence - Commercial Property Manager of the Year category and also a finalist in the 2013 REIQ Awards for Excellence - Residential Property Manager of the Year. This year, Loretta was a finalist in the Sunshine Coast Business Women's Network - Young Business Woman of the Year, regional finalist in the Australian Institute of Management Excellence Awards and finalist in the Sunshine Coast Business Awards.
Loretta is also a member of the REIQ, Young Industry Professionals Advisory Panel.