Statistics indicate Perth properties are facing declining returns, but is this set to continue? 
Blogger: Jarrad Mahon, Investors Edge Real Estate
With managing properties in 126 suburbs of Perth, I can say with confidence that the Perth median rental price statistics do not show just how much the rental market has dropped in many Perth suburbs. This has had a major impact on landlords, some tenants and agents.
The statistics don't yet show how bad the drops have been

According to REIWA statistics, since October 2013 the Perth median rental price has dropped by 6.25 per cent from its highest price of $480pw, to $450pw now. The total number of properties on the market for rent has risen a whopping 54 per cent from 3,827 to 5,896. I am no statistician but I have seen the median rental price lag the increase in number for rent, so I fully expect the true state of the rental market is still to show up in the median rental price.
The Perth CBD was first to feel the slowdown in our mining sector and 10 per cent drops in price were normal, some of the furnished apartments dropped as much as 20-30 per cent. I have then seen the drops in price ripple further out from Perth like a wave and I would now be hard pressed to find a suburb that has not dropped by less than 10 per cent.
The impact on Perth landlords

It has been very difficult for most Perth landlords to face a 10 per cent drop in their rental price when their property comes up for releasing.
We have tried to prepare our landlords by referencing the most current rental data and making sure their properties are well presented to stack up amongst the greater competition on the market.
For some landlords finding the extra $40-$60 per week in their budget has been a challenge, but what can hurt far more is the cost of having a property vacant.
So if they are not getting enough enquiry on a property within the first three or four days and the marketing is solid, they are far better off revising their price quickly and that way ensure they are getting enough quality tenants to choose from.
It's not all good news for Perth tenants

Sure, tenants that are looking for a rental have a lot more choice at reasonable prices now. But it is really difficult for the tenants that have to break their lease.
What makes it worse is that in previous times tenants have overpaid to secure a rental under lots of competition, so the drop in price to find the market rate can be larger. The outgoing tenant is required to pay the rent until a new one is found and if the rent is reduced to attract enough applicants, the outgoing tenant has to agree to pay the difference in rental price until the end of their lease. Which can mean coming up with an extra one to two weeks' rent.
ABOUT THE AUTHOR
---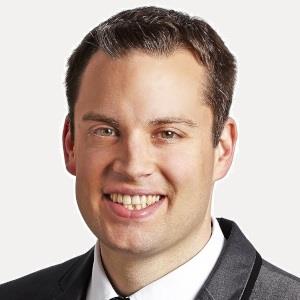 Jarrad Mahon is an experienced and passionate property investor, real estate agency owner and the "go to" for Perth property investment insights and practical strategies wealth growth in today's market.
Over the last seven years he has used his engineering background to build and refine WA's most award-winning property management business with a unique investor mindset.
Jarrad thrives on helping hundreds of clients every year to get the best property returns while avoiding costly mistakes. He has learned by investing all around Australia and using a variety of value-adding strategies.
Jarrad has recently been named in the 'top 40 business owners and entrepreneurs in WA under the age of 40' and he is a regular contributor to a variety of property investment and industry magazines.