The ACT Office of Regulatory Services is currently undertaking a revision of the residential tenancy legislation and I recently attended a public consultation with Elders Belconnen senior property manager Graham Ross to participate in a Q&A to address the effectiveness of the current legislation and raise matters we would like to see included or clarified in the current legislative framework.
You're out of free articles for this month
To continue reading the rest of this article, please log in.
Create free account to get unlimited news articles and more!
One of the primary issues raised by Mr Ross (and echoed by several other attendees including representatives of the ACT Tenants Union, ACT Housing and various refugee advocacy groups) was the need for the legislative framework to address minimum standards of housing that need to be met before a property can be considered eligible for residential tenancy.
These standards include:
• Adequate/energy efficient heating and insulation
• Adequate hot water provision in relation to the number of property bedrooms (ie. appropriate to the people housing capacity of the property)
• Guidelines for baseline standard of cleanliness of a property prior to tenancy
• Guidelines for baseline standard of pre-tenancy maintenance to be address prior to tenancy
Support for this was echoed by all participants in attendance for the following reasons:
• It would require landlords to ensure that maintenance and necessary upgrades/servicing of appliances (eg. heaters) were met and then addressed on a regular basis
• It would stem opportunities for landlords/agencies to take advantage of migrant tenants and tenants for whom English is a second language who are unfamiliar with the legislation by placing them in housing that does not meet the minimum standard of housing required
• It would dramatically reduce the time property managers spent in disputes with owners and tenants at the expiration of a tenancy when a property was vacated in a condition not in alignment with the baseline standard (either due to the tenant not returning the property in the condition listed in the Inventory & Condition Report – or – due to landlords failing to address required maintenance and meet an established baseline standard of housing)
• It would improve/elevate the overall standard of residential tenancy housing in the ACT with a view to creating a more buoyant and sustainable property market (as one of the reasons identified for the abysmal state of the current market was the startling drop in rental prices due to the poor/rundown condition of many properties)
Time-poor property managers struggle to address comprehensively the vast scope of issues that arise in the course of a day due to becoming administratively bogged down in avoidable problems that would – at best – be eliminated by the establishment of a minimum standard of housing established as part of the legislative framework – at the very least – be reduced significantly.
Mr Ross has drafted a submission for consideration by the forum members in an effort to draw attention to the need of this inclusion –and others – that would directly benefit owners, tenants and agencies and enable property managers to more effectively manage properties – and not just manage crises. This review and its rollout is unlikely to be swift and concise in its execution but it is encouraging to see the ACT ORS inviting feedback from many public sectors.
In the meantime it remains the responsibility of property managers to educate owners to meet these minimum housing standard requirements and to establish guidelines and expectations at the outset of engaging in business with prospective clients (as well as informing longstanding or existing clients) in order to ensure that the residential tenancy market conforms to standards both ethical and transparent.
ABOUT THE AUTHOR
---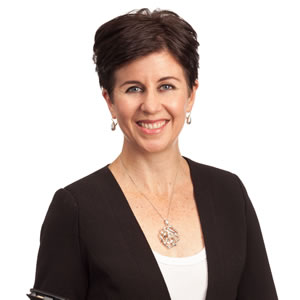 Suze is currently a business development manager and senior property manager with LJ Hooker Queanbeyan. With 17 years' experience in real estate in the fields of marketing, finance, office management, property management, social media management and new business generation, Suze draws on the medley of her knowledge in these fields for the content of her articles. She credits the diversity of her experience for equipping her to establish client relationships grounded in honesty, transparency, accountability and integrity.