Principals and managers are tearing their hair out all over the country due to the ongoing turnover in property management. Why? Well, in my opinion there are a number of factors that contribute to this – here are a few of them and also what we can do to change them.
You're out of free articles for this month
To continue reading the rest of this article, please log in.
Create free account to get unlimited news articles and more!
Often property managers have a different view of how property management should be and this is not aligned with how it actually is and therefore there is a mismatch - when recruiting it is very important to align these two things.
Personality profiling is really important to getting the right match in the recruitment process and this will also add massive value to your department and longevity of team members in their roles.
You need to work out what the personality traits of the team member you need are – "Who am I looking for? Are they suited for the job?".  Often companies overlook this and that's a key element that should be treated with high importance.  The agency provides lack of systems, lack of training and most importantly lack of close mentoring and support.  You need to nurture your team members and support and help them to troubleshoot. If you're not there for your team, it will fall apart – as the saying goes, "The fish stinks from the head down". If you can't be the neck that turns the head, find someone quickly.
Lack of understanding from the principle and management.  
It's really important that the principle and management team have a clear understanding of the roles of a property manager and look to ways in which they can be supported and actively look to change areas that need adjusting. This is also imperative to knowing tell-tale signs of when your property manager may be losing focus and in need of some realignment.
Often property managers just take things too personally, but the fact is its not personal – it's not about you, it's about the client.
Factors in property management really have nothing to do with you and everything to do with the situation and the tenants or landlords. You are the facilitator of information, an actioner of jobs, that's it. Learn that it is always the situation and never about you. If you mentor your property managers to think this way and continue to talk about this and strategies around this you will find your property managers happier in their roles.
Reactive property managers.
Look to show your property managers how to act in a proactive manner rather than a reactive one. This means implementing systems as prevention rather than cure.  It's all about managing processes and streamlining systems to prevent an issue.
ABOUT THE AUTHOR
---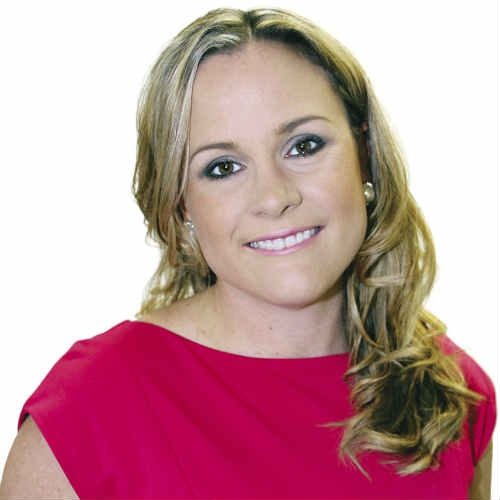 Loretta Morgan has over 17 years' experience in the property industry, ranging from managing residential real estate to major commercial and industrial portfolios for private and institutional investors.
Loretta was a finalist in the 2011 REIQ Awards for Excellence - Commercial Property Manager of the Year category and also a finalist in the 2013 REIQ Awards for Excellence - Residential Property Manager of the Year. This year, Loretta was a finalist in the Sunshine Coast Business Women's Network - Young Business Woman of the Year, regional finalist in the Australian Institute of Management Excellence Awards and finalist in the Sunshine Coast Business Awards.
Loretta is also a member of the REIQ, Young Industry Professionals Advisory Panel.