With today's rising costs and innovative times it seems that outsourcing is the question on everybody's mind, but also a bit of taboo topic for some. I believe there is a battle going on in our industry - those for and those against - which is really not necessary. Here's why.
You're out of free articles for this month
To continue reading the rest of this article, please log in.
Create free account to get unlimited news articles and more!
As a principle myself, I often think of whether to outsource or not and there are pros and cons.
I think outsourcing is a great idea if you have good systems in place and can relieve some of the major pressures that principles, property managers and our clients face today.
Let's face it; if we want to change our industry we need to look at better ways to please our clients. It's that simple.
I believe outsourcing tasks to more qualified operators where there may be a lack of talent in your marketplace or your business needs are not being met is a good idea.
For those principles that wish to sleep better at night or cannot find the right people to fit their business, outsourcing is a viable option.
Outsourcing is a great way to keep consistency in your business and also know that the job is being done right. Having great systems in your business is great. However, they still need to be monitored and run by good people; this is hard to track and we humans do drop the ball sometimes.
Often a job is done by an employee purely on how they are feeling for the day, e.g. lacking great quality inspections because the property manager is under the pump or feeling flat, lack of good communication because the property manager doesn't feel like it.
It could be a good way to decrease burnt out, don't you think, and also increase productivity and CUSTOMER SERVICE.
In my article about recruitment and personality profiles it seems that it's very difficult to find a great property manager that can be great at everything their job entails.
Sure, if you have a great property manager in your company then hold onto them, they are as rare as hens' teeth, it requires a special kind of someone to be able to juggle well.
Could outsourcing be the answer to our industry's major complaints? Lack of follow-up, lack of good inspections, lack of maintenance being done? 
Would we then just be hiring property managers to manage people and relationships and outsource the maintenance and the inspections to those more qualified and detailed to do the task, possibly saving the clients and your business thousands of dollars over time?  And then there is the topic of mitigating losses.
I've done the sums and although the initial outlays of outsourcing may cost the same as having employees, it may, however, reduce losses, complaints and build a stronger brand over time.
Will this strategy see fewer property managers getting burnt out and more consistency in the industry?
All principles are different and their businesses differ, even if they are a franchise, so I think do what suits you and your business and brand. Do what helps you get the job done right for the client and fits you.  Ultimately it's our clients we serve and our sanity we need.
ABOUT THE AUTHOR
---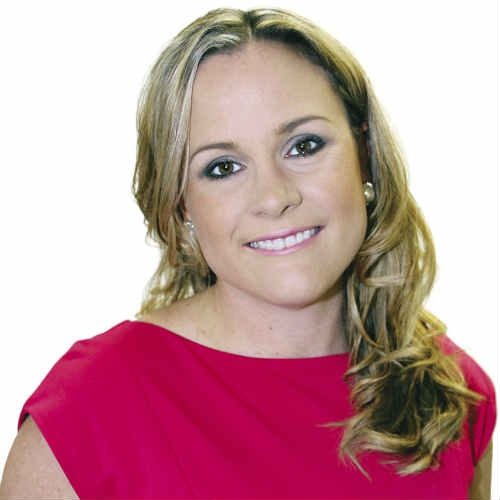 Loretta Morgan has over 17 years' experience in the property industry, ranging from managing residential real estate to major commercial and industrial portfolios for private and institutional investors.
Loretta was a finalist in the 2011 REIQ Awards for Excellence - Commercial Property Manager of the Year category and also a finalist in the 2013 REIQ Awards for Excellence - Residential Property Manager of the Year. This year, Loretta was a finalist in the Sunshine Coast Business Women's Network - Young Business Woman of the Year, regional finalist in the Australian Institute of Management Excellence Awards and finalist in the Sunshine Coast Business Awards.
Loretta is also a member of the REIQ, Young Industry Professionals Advisory Panel.