Often you see and hear of property managers sinking and burning out. There is nothing more rewarding than diving in and helping someone swim again.
You're out of free articles for this month
To continue reading the rest of this article, please log in.
Create free account to get unlimited news articles and more!
Here are a few tips that work for me when I go in for a "rescue", that can help you regain control of your workload, too.
• Clear the clutter. A messy desk makes a messy mind. Spend five minutes decluttering. Be relentless and get anything you don't need off your desk.
• Respond to your mailbox. If you feel like your mailbox is overflowing and you can't possibly respond to everyone instantly, simply write a reply acknowledging receipt of the email and specifying a time frame for response. Copy and paste and send this reply to all emails.  
• Categorise your mailbox. Give each item a colour category. Red for urgent, Orange for Important and Blue for low priority. Along the way, delete or delegate what you can.
• Slow it down. We can often be inundated by an excessive amount of emails, and property managers can feel they don't have time to respond. Put an "out of office" reply on your emails, acknowledging receipt of the email, advising you will get back to them in a specified period. This will stop the repeated reminders and phone calls asking if you received the initial email.
• Prioritise your workload. Ask yourself, what needs to be done urgently and what will get me in trouble if I don't deal with it? Invest in a box of bulldog clips and bundle all of your workload in groups of job types. Next, place each bundle of jobs into a priority order. Include your emails in these bundles. Now systematically work your way through each bundle. Bundling your tasks is a proven way to increase productivity.  
• Divert your phone. Let your phone go to voicemail. The world won't fall apart if you don't answer the phone for a few hours. 
• Relax and Recharge. If it all gets too much, get up and go for a 10-minute walk, and breathe. A few minutes away from your desk will help you recharge and reset.
Usually, just a few disciplined days devoted to these tips can help you regain control, but if you still feel like you are sinking, speak up. Most managers would rather you ask for help than be left without a property manager.
ABOUT THE AUTHOR
---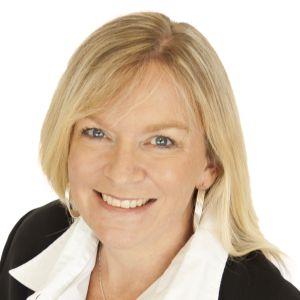 Sara Young is the corporate director of property management at Realmark.
Sara started her career in property management over 10 years ago and today advises and supports a team across 14 offices.
In 2006 Sara won the inaugural REIWA Award for Excellence in Property Management. She went on to achieve this again in 2012. These awards saw her represent WA in the National Awards for Excellence.
Sara strives to find innovative ways to streamline property management practice, enabling property managers to work smarter not harder. Sara is also proud to have helped Realmark create new innovative service practices, resulting in Realmark winning two 2013 Australian Business Awards as well as seeing Realmark secure a place in BRW's 2013 Top 50 Most Innovative Australian Companies.
Sara also has a passion for her team and was proud to train and mentor the 2013 Australian Real Estate Awards Property Management Rookie of the Year.