They say: 'The most powerful weapon on Earth is the human soul on fire.' I do not remember a day that I wasn't passionate about real estate and, in particular, property management, which has been ingrained into the essence of who I am.  
You're out of free articles for this month
To continue reading the rest of this article, please log in.
Create free account to get unlimited news articles and more!
Passion is energy... I love that my role as BDM is something that I enjoy. My focus is not on the hours that I commit, but  the connections and results that are achieved. My goal is to build and create long-term, satisfied clients that I can continue to provide guidance and results to. I have always been a believer that you have to be all in or get out. There is no halfway. Passion and challenge is what drives me and I believe a job is not worth doing unless it's done well. After a decade in residential property management, successfully managing a portfolio of 190 properties, the opportunity was presented to me to take on the challenging role of BDM for the Agency. Always having a passion and love of meeting new people and the competition of securing new business, I found the idea of this role very attractive. I was well aware of my skill set, but also where that skill set needed to grow to conquer this challenge.  
After some research, it also became clear where the Agency needed to be directed so that through the eyes of the market, we would be the best option of all new clients. 
Working a full-time job within a sales-inspired field is not an easy task – especially with three children (one not in school yet). I have been privileged to have a principal who supports my environment and has given me the flexibility to work around my family. For the last three years, I have worked by appointment out of the office two days of the week, to assist with my family life. This personal decision has been challenging, as this lifestyle left no other option than to commit to consistent early working mornings and late nights to achieve the required results.
You'll never change your life until you change something you do daily. The secret of your success is found in your daily routine… John C. Maxwell
January 2014 - My key focus upon entering 2014 was to focus on the daily disciplines that create long-term results. These are immersed into the core of small decisions that are made which then create a positive approach and success focused mind. I believe that practical choices affect the outcomes around you, and so thus began the daily exercise regime, self education & growth, reflection, goal setting, and then towards the end of the year I created and implemented my own Ideal Week which was tailored to my unique family requirements.
The utilisation of visual marketing I have found to be instrumental in the decision making of new clients more readily than without.  We commenced the year by creating a professional you-tube promo clip which focus was to self promote and build awareness of my role as BDM and to allow instant recognition of myself and the Agency.  We received immeasurable positive feedback from this and it has proved to be a valuable tool to both new and current clients.  In addition to this, we implemented 5 second video clips so as to text clients before and after appointments! As this is something not implemented by other local agencies to date, we found this very simple approach extremely effective in the marketplace as it became apparent in public places.
Creative marketing is not my strength and therefore I am proud to say that from the challenges set within the Academy I have pushed and encouraged myself to achieve things that I would normally not have done or limited myself to even trying.  Utilising my professional BDM facebook page has been successful and even though my followers are less, I have now reached a more active and responsive page than the Companies facebook page itself.  In March I created the companies first BDM newsletter and filtered through to our complete database. Throughout the year, I have also been inspired to begin and publish Blogs that were relevant to the local marketplace.  Other key assets to the self promotion and growth of the Agency have been attending ABC radio interviews in the Saturday morning property hour, and in addition the utilisation and distribution of received testimonials to current and prospective clients.  A highlight of my year was the challenge set by my BDM Mentor, Tara Bradbury to create quirky ways of marketing. After much thought, research and feedback the macaroon inspired idea resulted. In conjunction with the marketing plan, I completed a commercial macaroon cooking course with the future goal to master them and provide as gifts to all clients at initial appointments.  It was also a perfect opportunity to create a fresh approach to the BDM brand within the City by running a marketing campaign in the Property Week, Facebook, email footer, Department price guides and testimonies. 
The size of our rent roll can have the potential to create large growth and therefore the implementation of call connects proved to be very successful.  With the encouragement of management I began the process of building relationships within our current clients and was very surprised by the positive response I received not only within the rentals department, but also the referrals that led onwards to the sales department. I found prospecting to be a tedious and time consuming task but yet, if consistent produced fruitful results. I became aware that the various profile marketing approaches and my passion for excellence in all we do is coming to fruition as more of my clients would endorse me to friends and families and/or work colleagues requiring professional property management services. 
Diligence = Excellence every day over time!
Building relationships with Professional networks and also local developers has been a vital and key role to our rent roll growth in 2014.  We have seen many developments within the City over the last 12 months and I have found the relationship development with these key clients to be vital.  Our cities marketplace has experienced an unprecedented decline and vacancy rate over the last 18 months. This has been very challenging not only for us as Agents, but also for developers, property agents and clients.  Staying positive, proactive and informed of current market conditions has been crucial and I have utilised the negative experiences of what we can't control to build relationships within the property market and provided guidance and results where necessary.  Promoting a specialised and experienced service within a dry and challenging market has instead provided positive results and increased client demand. 
Setting high expectations and goals is imperative to remain focused within the Real Estate Industry. I had hoped to increase my monthly targets from last years average of 16 per month to 20 per month and have been overwhelmed with the final results and personal targets I had set for myself.  Goals that were achieved over the year included; 33 signed managements within one month, 16 signed managements within one week, 108 net properties for the Agency within 12 months and 276* gained properties for 2014 to date.
My working relationship with my Principals as mentors has always been strong and I am blessed that it was something that they believed in. Pat has never ceased to encourage, motivate, commit time to, and has been the rock and reason behind my career passions. The cause and energy of what I do is as a result of who I work with. 'We all need someone who inspires us to do better than we know how.'
I joined the BDM Academy early this year and the mentoring I have received from Tara Bradbury has been invaluable.  Tara has the ability to provide clarity and focus and the information I have received throughout the year has been vital to my growth.  The challenges that have been set before me have provided key growth and through the areas that I have seen strengthened I have seen the most success. We are beginning to see the critical mass in the marketplace and it has inspired me to continue to work hard, dream and to plan. 2014 has been the most difficult and challenging professional year to date, yet, I am privileged to say that it has been the most rewarding.
Success is no accident, it is hard work, perseverance, learning, studying, sacrifice, and most of all, love of what you are doing. – Pele
ABOUT THE AUTHOR
---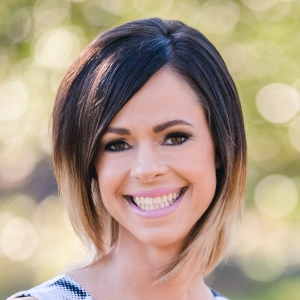 Elizabeth is a fast-rising star in the world of property management. With over a decade of experience under her belt, Elizabeth began Elite Real Estate to meet the need for an agency with a personal touch, built on relationships.
Recognised nationally for her excellence in building a property management business, and with three accredited BDM of the Year Awards in 2014-2015, Elizabeth brings a wealth of experience to Elite Real Estate. Elizabeth has a passion for property and the drive to see property owners in Central Queensland well looked after.
With her regular property market updates, Elizabeth keeps her finger on the pulse of the Central Queensland real estate market, and Elite clients benefit from this knowledge. Elizabeth is backed by full REIQ accreditation and membership.