It may only be January, but it's a good time to consider 12 months down the track.
You're out of free articles for this month
To continue reading the rest of this article, please log in.
Create free account to get unlimited news articles and more!
Most tenancy agreements are for a 12-month period, and in Victoria, tenants need to give 28 days' notice that they will be vacating. So, what happens when you manage a property and the tenant hands in notice over Christmas? Tenants are off on holidays, and you want to be in holiday mode instead of worrying about leasing a property.
If you're waiting for the right tenant to come along, it's a good time to think about when you will have your next lease expire. Do you want the property vacant again at this time of year? Probably not.
So, what can you do?
It's simple – different lease terms. You see a lot of six-month or 12-month leases, but why? Why not have a lease period that expires at a time that gives you less stress, say early February or October?
All year round, it's important to look at the expiry date of your leases. A six-month lease in June will bring you to December. Why not make it a five-month or seven-month lease?
Every November, all new properties start going on 14-15 month leases. From January, this is down to 13 months and, of course, with six-month leases, these are moved around throughout the year, depending on when they're signed.
It means there's no stress for me over the Christmas period, and I can enjoy my holiday without worrying about upsetting my clients, or having tenants hassle me to look at a property right this second. Another bonus to this is you don't have to worry about doing rent reviews around Christmas time, as most will be finished early December and you can spend the next few weeks cleaning up your portfolio.
But what about those on a periodic lease? Ah, well, we can't control that. However, real estate is about negotiation. If you're a strong negotiator, you will go far in the industry.
Speak with your landlords about negotiating with the tenants in the event they hand in their notice at an awkward time of year.
For instance, you manage a tenancy and the tenant hands in notice to vacate, but they haven't actually found another place yet. How about offering them half rent from the 24th through to the 31st? They save some money, and whilst your landlord is a little out of pocket, remind them it's better than a longer vacancy.
Think about it. If you've got a two-week vacancy at a property, your client is out of pocket, say, $700 (assuming the rent is $350pw) and your company is missing out on part of a management fee, but half rent for one week means the client's only down $175 and you keep the director happy, as you've kept $50 in commission you would've otherwise lost.
Always think ahead!
ABOUT THE AUTHOR
---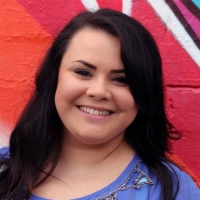 Samantha Gatherum-Goss is a licensed estate agent, director and founder of Qura Property, a boutique firm specialising in Melbourne Property Management and Buyers Advocacy.
Samantha has experience on both sides of the fence when it comes to property investment, and has been a respected member of a number of investment groups for over 9 years.
Using these first hand experiences to craft the way her agency operates, Samantha has created her own brand and built the rent roll entirely from scratch. Samantha has also spoken at a number of property investment seminars in Melbourne and continues to educate and challenge other property managers to improve.