So much hype centres around sales agents and their commissions that it can sometimes feel like leasing agents don't get the attention they deserve. There can be a lot of money to be made as a leasing agent, but the trick is to ensure very fast turnover, and managing the process until they need a further tenant.
You're out of free articles for this month
To continue reading the rest of this article, please log in.
Create free account to get unlimited news articles and more!
With more properties than ever being bought as investment properties, it is essential you explain to the investor/buyer that they get the property up to scratch to ensure that you can get tenants in as quickly as possible. RP Data recently announced that weekly rents crept up just 1.3 per cent for houses and 1.4 per cent for units last year, meaning that it is incredibly competitive when trying to lease a property out. CBD markets in certain cities have been flooded with an abundance of stock, so make sure you use these eight tips to get your property leased before anyone else. 
Tip 1: Scrub from top to bottom
As the leasing agent, the difference between getting a property leased or not can come down to how clean it is. If the owner is not willing to pay for a cleaner, you may need to do it yourself. If you can make it five per cent more appealing to other apartments then you may have a sign up instantly.
Tip 2: Focus on the essentials
Prospective tenants are likely to be picky when there is an abundance of stock, so focus on the house having the main offerings. These include: smoke alarms, heating, cooling, internet, phone lines, security, hot water. This should be the minimum you provide, with the further features you add becoming a bonus. 
Tip 3: Make it fresh
People need to see a property that has been looked after, but also allows natural light into the premises. Make sure the windows are open and curtains drawn back to let the light and air in. This should also help in getting rid of any odd smells. 
Tip 4: Highlight the points of difference
With an abundance of rentals, make sure you highlight what makes this one unique. If it has a great courtyard, talk about it, and also compare it to other listings you have had. By making mention of the unique factors, you should be able to steer the conversation around the competitor listings they have seen, and how they don't stack up to this listing. 
Highlighting unique points about the home can improve the speed at which you lease it. 
Tip 5: Talk about the upside
If this home was bought as an investment property, the owner must believe it is going to go up in value. Ask the owner why they think that. Are they drawn to its proximity to the CBD, public transport offerings etc. Then tailor this to their lifestyle and talk about how this can benefit them immediately. If they have young kids, talk about the proximity to great nearby schools etc. 
Tip 6: Talk about the transformation
Explain to the potential tenant what the vendor has done to improve the home for the people that move in. Discuss the way they have improved the value. Even if it is as simple as a fresh coat of paint, discuss what they have done to make THEIR lives better. Once they know that the owner has spent money on improving the standards, it will increase their appreciation for it. 
Tip 7: Always put finishing touches before each inspection
Explain to the owner that a little spend can go a long way. Tell them to have air fresheners on timer and also to allow you a budget for fresh flowers for every inspection, the visibility and increased colour will help the place shine. Also, explain that if there are current tenants that will be moving out that they need to vacate thirty minutes before and leave the house spotless. This will allow you the time to make changes before opening it up. 
Tip 8: Make it urgent
When you have people visiting the home, chances are they will be looking at quite a few rentals. Explain to them the level of interest and that it is better to express their interest, even preliminary so they don't miss out. By creating an element of fear, especially if they emotionally attach will ensure you get it leased quickly. 
ABOUT THE AUTHOR
---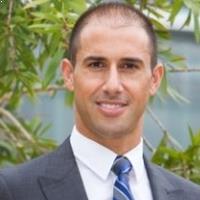 Rocky Bartolotto is the national sales director for homely.com.au. Rocky's extensive experience in introducing new product offerings to the market and client management abilities makes him one of the most knowledgeable property specialists in the country. In addition to his time working in the online space, Rocky is also one of Sydney's top auctioneers, with over 4,000 auctions performed through his business. He is the director and chief auctioneer at Property Auction Services.