When was the last time you took stock of what your leasing systems are like?
Around the country, we are hearing reports of the markets becoming much tougher due to stronger sales markets and changes in market influences in some areas.
Some leasing teams are finding it a challenge to get those properties leased.
It is really important to remember that the lean times will come and ensure that you have systems in place to deal with those situations. How do we survive through those times so that we can stay successful, keep our owners happy and keep the money coming through the door? We are finding in some cases, housing interest rates are their lowest, driving a strong sales market, which in turn can have the opposite effect on the rental market.
How do we stay on top and keep on the ball? It's been said over and over, we don't know who that person is coming through the door and what impression you are actually giving them.
It could be a friend of the landlord, or a potential investor doing some window shopping.
So let's look at a few tips that could help with getting those properties leased.
 Ensure the property has professional looking photos. Believe it or not, people are time poor and someone may or may not choose to look at your  property depending on the photos that you have online. Include a floorplan and even a video walk through as well if you can. 
Include a detailed description with all the features and benefits of the property.
Return all phone calls and emails or implement an automatic system. Nothing will frustrate someone more than if their enquiry is ignored.
 When planning your open times, sometimes earlier is best. In many markets, online advertising is the chosen method and prospective tenants will have their line up the night or even days before; they don't need to wait for the Saturday paper to work out their run sheet for the day. You may find, especially in a bigger city, you will have more luck having people through earlier in the day when traffic is much quieter
Presentation is key. From the way you are dressed to the way the property looks. Something to keep in mind is that it is not just the property, but your office on show and how you and the property present will reflected in the public's perception. 
Show them through the property and sell it. Don't just open the door and stand at the front waiting for them to come out. You will be surprised how much information someone can give up about themselves in 10 minutes if you engage in conversation. 
Find out feedback from the prospective tenant, including any flaws or reasons they weren't interested, which in turn will provide great feedback for your owner, especially if the feedback is due to the condition or price.
 Keep your owners updated throughout the whole process. You are at your highest risk of losing a property when it is vacant, so this is the time that it is important that you are giving the owner the best service of their life. If you do need to go to them with a price reduction, make sure that you are well armed with comparables. Homework can give you a great advantage.
The leasing landscape is constantly evolving and it's a matter of keeping up with our ever-demanding consumer and, above all, have fun because this process will allow that - while you meet some challenges, you will also meet some amazing new people. It can also be incredibly rewarding to help someone find their new home
ABOUT THE AUTHOR
---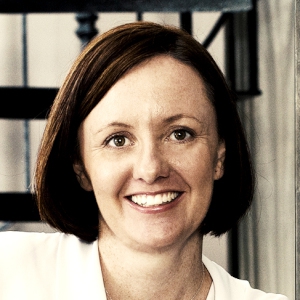 Heidi has been immersed in property management for over 14 years' dealing in all aspects from leasing, property management, business development and team management. Adding to the mix with 5 years as a Trainer and Consultant, Heidi has worked with small and medium-sized rent rolls in implementing systems and procedures to increase efficiency, growth and profitability within agencies. 
Heidi brings enthusiasm and energy to Real Plus and is passionate about system implementation; procedures and staff training that can assist in reducing stress and saving time while helping clients have a more profitable property management business.