With the news this week that the changes to NSW swimming pool legislation and enforcement has been pushed back yet another 12 months, the temptation may be to think it's ok to put off the compliance measures.
This extended timeframe allows more time to get those inspectors in and ensure you are ahead of the curve and ready to go once that deadline eventually comes into force. 
It has also allowed for extra breathing room since I have heard of some property managers struggling to get the measures in place due to a shortage of inspectors. 
In NSW, the legislation includes changes such as:
• The requirement for an owner to register their swimming pool with their local council
• The requirement for local councils to inspect pools 
• The requirement for all tourist, visitor and multi-occupancy developments to have a valid compliance certificate for their swimming pool 
• The requirement for a compliance certificate to be attached to a lease or sale contract for a property that has a swimming pool 
Not just in NSW, but all states, if you are taking on any properties with pools or in any current managements it is also important when you are inspecting the property to ensure that the pool has the following safety measure in place:
• Child-resistant safety fencing and gates separating the pool from any residential building or adjoining premises 
• Warning and CPR signs displayed near the pool 
• When carrying out inspections, make sure that all gates and doors are closed at all times
As we steamroll towards the winter months, it can become something we don't put as much emphasis on as we are zooming around with so many other tasks that we need to keep compliant. However, this is a task that is incredibly important and could have the potential to save a life.
ABOUT THE AUTHOR
---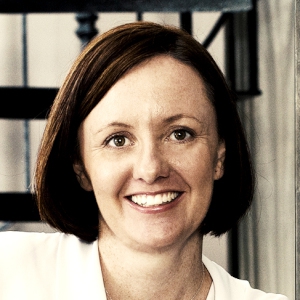 Heidi has been immersed in property management for over 14 years' dealing in all aspects from leasing, property management, business development and team management. Adding to the mix with 5 years as a Trainer and Consultant, Heidi has worked with small and medium-sized rent rolls in implementing systems and procedures to increase efficiency, growth and profitability within agencies. 
Heidi brings enthusiasm and energy to Real Plus and is passionate about system implementation; procedures and staff training that can assist in reducing stress and saving time while helping clients have a more profitable property management business.