We all know the standard answer is showing and leasing properties, conducting condition and routine inspections, controlling rent arrears and handling maintenance. However, it seems to me these days we are also expected to be qualified tradespeople, counsellors, interior designers, debt collectors – you get the drift!
Property managers are also the owner's partner in maximising the return on investment of the property through efficient performance. 
We don't set a one-time price on the property then forget it. The right rent is based on market demand and the right rent will attract tenants to look at the property. If the rent is set too high, prospective tenants will steer clear. 
Understanding the needs of tenants is important. Getting them to move in is only the beginning. We must then respond to their requests, continue to monitor lease renewals and rent reviews, their activities and satisfaction as to the properties amenities versus those of competing properties in regards to the features in the new age of liveability and sustainability. There is also the unwelcome task of eviction for violations or non-payment of rent.
While we do wear several hats while we manage an investment property for our clients: the message is we don't just manage a property. We care for and have pride in the properties in our portfolio. This is from the tenants we place in the properties and the owners who give us the responsibility and opportunity to manage their investment. There is more to managing property than the term traditionally means!
ABOUT THE AUTHOR
---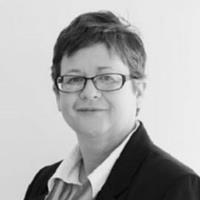 Allison Minter has been with LJ Hooker for some 13 years. In her current role of property investment manager and co-director, Allison prides herself on her ability to listen and meet the needs of her clients. Allison thoroughly enjoys all aspects of the real estate industry and personally manages over $65 million of investment property. Allison is a member of the prestigious Captains Club which puts her in the top 5 per cent of property investment managers in Australia and New Zealand within the LJ Hooker Network. Allison is always an award winner and president of the LJ Hooker property investment management chapter for Victoria.
Make sure you never miss an episode by subscribing to us now on iTunes
And dont't forget to leave REB a review!

Listen to other installment of the Real Estate Business Podcast