In our experience, there are three things landlords want from a property manager.  
They want you to help them make money, give them peace of mind and help them save money. If you can do those three things for every landlord, you will have them lined up and asking for your services.  
In the first part of this three-part series to help you think more like a property investor, I will cover how to help them make money.
Making money
You must be able to help property investors make more money from their investments. If you can't, they will treat you like a commodity and just choose the agent with the lowest fees. So, in what ways can you help investors make money?
You simply need to keep their homes rented at the highest possible rent, with the lowest possible vacancy rate. You should also be able to suggest improvements that are reasonably priced, but which will allow them to receive higher rent. 
Attracting and screening great tenants – fast!
It all starts with finding great tenants for your landlords. You want tenants who will pay their rents promptly. You want tenants who won't damage your clients' investments. Ideally, these tenants will keep signing on for additional years, keeping vacancy time low.  
It will be your job to interview and screen all prospective tenants. If you have any doubts about what makes a good tenant, do your due diligence and research now. Otherwise, you will only make your life more difficult down the track when it comes to managing issues with them.
If you can show a landlord not only not only how you will find a quality tenant, but also how you will find them quickly, then you are saving them money on lost rent. We do after-hours and weekend viewings, using a booking system and a dedicated leasing manager whose sole focus is to ensure that we quickly lease their property to a quality tenant.
Improving the property's market value
It will also be up to you to suggest changes that can improve the market value of the property without costing the landlord an arm and a leg. For example, it is important to make sure the property looks good. This can start with good landscaping and a fresh coat of paint.  
To increase the property value for both rentals and resale, there are two improvements that produce the best return on investment: updating the kitchen and updating the bathroom(s). Updating the kitchen is probably the quickest way to significantly upgrade a home's value. Also, if a home doesn't have air-conditioning, put it in immediately.  
Take your pay based on performance
We strongly advocate paying property managers for their performance, giving them a share of the rent they collect, the inspections they carry out and the leasing fees they receive. It puts your property management team in the position of being in a partnership with the landlord.
What is in their best interest is also in your best interest. That enables the landlord to trust you. It also keeps you on your toes. Everybody wins.
ABOUT THE AUTHOR
---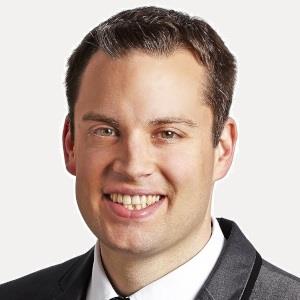 Jarrad Mahon is an experienced and passionate property investor, real estate agency owner and the "go to" for Perth property investment insights and practical strategies wealth growth in today's market.
Over the last seven years he has used his engineering background to build and refine WA's most award-winning property management business with a unique investor mindset.
Jarrad thrives on helping hundreds of clients every year to get the best property returns while avoiding costly mistakes. He has learned by investing all around Australia and using a variety of value-adding strategies.
Jarrad has recently been named in the 'top 40 business owners and entrepreneurs in WA under the age of 40' and he is a regular contributor to a variety of property investment and industry magazines.
Make sure you never miss an episode by subscribing to us now on iTunes
And dont't forget to leave REB a review!

Listen to other installment of the Real Estate Business Podcast