As a business development manager I am asked over and over again – what is the best way to prospect for new managements?
You're out of free articles for this month
To continue reading the rest of this article, please log in.
Create free account to get unlimited news articles and more!
First off, you must have a solid foundation. The department must have defined roles and well thought-out, effective policies and procedures. 
The biggest asset you have as a BDM is the staff that surround you. If they are consistently making owners happy, word will spread and you will get called in more often.
Effective frequency relies on consumers seeing a brand/face/image seven to 10 times before it is at the forefront of their minds. If you are not utilising brand awareness, you are already well behind the pack.
This can be achieved by mail-outs, newsletters, letterbox drops, property updates, "for lease" boards, brochures, window cards – the list could go on. However, consistency is the key. If you are using these activities, you must do so consistently around the same time each week/month/year and have the same unique and identifiable branding.
A database is by far one of the greatest tools you have. You are able to email selectively those who already have some brand awareness and follow through with effective frequency, so you are at the forefront of their minds when they are ready to rent or purchase an investment property.
"Just listed" and "just leased" brochures are a fantastic layering exercise, as well as being of value to people who surround a property. It is a great way of informing the neighbours that they will soon have new people move in next door. 
I am a big believer in knowing property management inside and out to effectively sell yourself as well as your agency. You must know what a property manager does and have the answers to all of your prospective landlord's questions. This can prove very difficult if you have no exposure whatsoever to the property management field.
Know your competition. Just as you know what you are doing, you must also be aware of what your competition is offering. However, be careful not to get too carried away – you only need to keep abreast of their fees and services.
What is your point of difference? What is it you offer that your competitors don't? Why would this make a prospective landlord choose you and your company? If you don't have a point of difference, get one!
Install "for lease" boards on as many listings as you can. You want people within the local area to see that you are active. Seeing your "for lease" boards around shows you are busy and working, and again adds layering to uphold effective frequency.
Talk to your tenants. You will be surprised how many have friends and family with investments. If you are not treating them with respect, they have no reason to recommend you.
Testimonials. Ask for them and use them!
Offer incentives for multiple owners. Reward them for giving you more than one property to manage.
And last, work hard with your sales team – they are a huge listing resource if you can get them on board.
ABOUT THE AUTHOR
---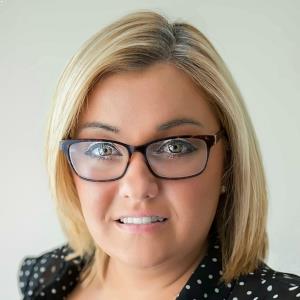 Throughout her 13 years in real estate, Cristel has demonstrated sheer drive and determination to get the best results.
As a fully licensed estate agent, Cristel has proven herself to be an expert across all facets of property management, working as a property manager, department manager as well as vast experience in trust accounting and leasing.
As business development manager within her property management team, Cristel displays leadership, commitment and a strong work ethic every day which assists her in helping owners meet their expectations.